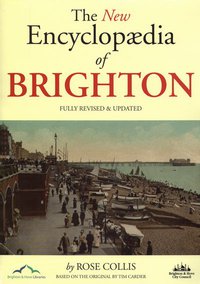 NOW AVAILABLE IN KINDLE EDITION ON AMAZON!

http://www.amazon.co.uk/The-New-Encyclopaedia-Brighton-ebook/dp/B00AERV8Z0/ref=sr_1_3?ie=UTF8&qid=1354203614&sr=8-3
http://magazine.brighton.co.uk/?art_id=3731
Twenty years after the original Encyclopaedia of Brighton was published, the fascinating, informative and entertaining New Encyclopaedia of Brighton, published in June 2010, written by acclaimed biographer Rose Collis combines the best of the original text with hundreds of new subjects, starting with 'Abattoirs' and ending with 'Zap Club'. In between are sections that reflect the town's rich, diverse and quirky history, as well as the many changes that have occurred in the last two decades. These include major sections on Black Brighton, Foodie Brighton, Gay Brighton, Green Brighton, Jewish Brighton, Economy, World Wars I and II, Shops and Businesses, past and present, and all the major streets and neighbourhoods. There are also scores of new, short profiles of individuals involved in business, politics, literature and entertainment, including Max Miller, Charles Dickens, Ellen Nye Chart, Robin Maugham, Hester Thrale and the Hilton Twins. Essential 'lists' include Brighton in Art, Brighton by the Book and Filmed in Brighton and, throughout the text are dozens of fascinating one-off facts and quotes about the town. The book also features hundreds of new illustrations, maps and photographs – many taken especially for inclusion – that reflect nearly five centuries of the changing face of Brighton. Whether read for fun, education or reference, the New Encyclopaedia of Brighton is the definitive book about Brighton.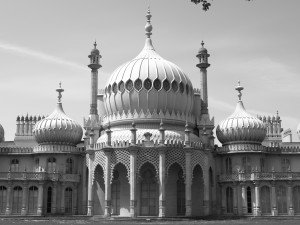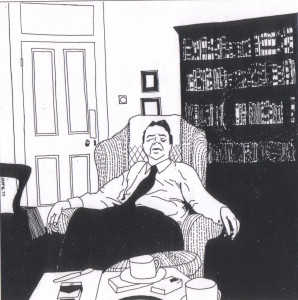 PRAISE FOR 'THE NEW ENCYCLOPAEDIA OF BRIGHTON'
'Impeccably researched, the long-awaited 'New Encyclopaedia of Brighton' is an unmitigated triumph'

'BBS Recommends', The Argus

'I can't recommend it enough to anybody who has any kind of interest in Brighton's history.'

Robert Stuart Nemeth, The Latest Homes

'The New Encyclopaedia of Brighton' provides a delightful reminder of the city's unique character'

Montepelier and Clifton Hill Association Newsletter
Featured on BBC-TV South East.
Hear Rose Collis talk about Ellen Nye Chart, featured in the book, at the 'Heroes of Brighton' event in the 2011 Brighton Festival: http://www.youtube.com/watch?v=EiP-GJJCNDY&feature=youtu.be