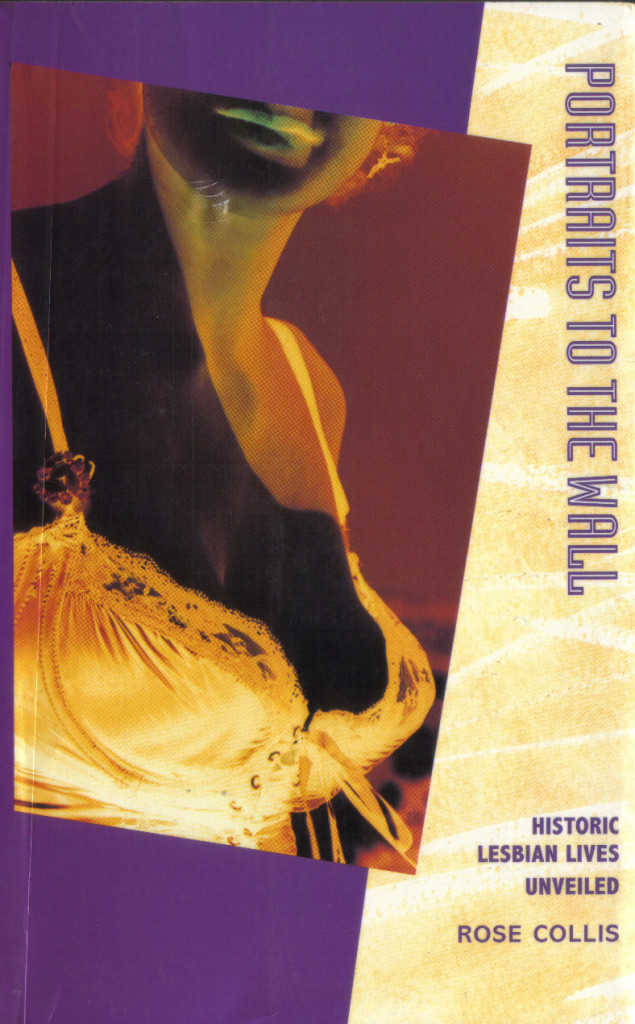 Portraits to the Wall is a celebration of lesbian lives often concealed by history. It rediscovers the lives and loves, consorts and concerns, passions and politics of a diverse range of women:
The long-suffering monarch Queen Anne
The eccentric suffragist and composer Ethel Smyth, who wrote the suffragette song, March of the Women
The formidable Eve Balfour, founder of the Soil Association and nicknamed "The Compost Queen"
Selma Lagerlof, the first woman ever to win the Nobel Prize for Literature.
Maureen Colquhoun, the first out lesbian MP
Mercedes De Acosta, 'Spanish Lothario', lover of Garbo
Edy Craig, actress, writer, feminist and daughter of Ellen Terry
Rosa Bonheur, celebrated artist who obtained a special license to wear 'male' attire
Frances Power Cobbe, writer, suffragist, founder of the

National Anti-Vivisection Society

Catherina Linck, the last woman in Europe executed for being a lesbian after her 'marriage' to her lover, Catherina Muhlhahn
Portraits to the Wall was translated into German and published by Daphne Verlag.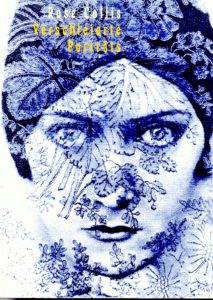 Twenty-five years since it was explored in Portraits to the Wall, the relationship between Queen Anne and her female courtiers has become the subject of The Favourite, the acclaimed film starring Olivia Colman and Rachel Weisz which has garnered multiple Oscar, Golden Globe and BAFTA nominations and awards.
To mark this, Rose Collis is making her chapter on the subject available online for the first time here:
The House of Windsor has provided us with its fair share of news fodder in the 90s. From 'Camillagate' to Squidgygate', Royal scandals have become de rigeur. There have, of course, been similar events before (the circumstances surrounding the abdication of Edward VIII springs to mind) but there has been one crucial factor present for the latest batch that the others before them lacked: the existence of eager-beaver tabloid print and electronic press, feeding an emotionally, spiritually and intellectually parched mass audience. Before the onset of modern media, mass communication might have meant commemorating the news of the day in the form of popular ballads and verse, sung in taverns, wash-houses and backyards. Nowadays, ballads have been swapped for button-controls which, with a minimum of prompting, summon up computer games, videos and television programming which aims for (and hits) the lowest common denominator, arm-in-arm with a yellow press which seeks to educate and inform with headlines and pictures only.

It's a pity for them they didn't exist 250 years ago: they would have had even more of a field day than they've had with Topless Fergie's Foot-Kisser and Saint Diana's Dead Marriage. What fun they could have had following the antics of the last Stuart monarch, Queen Anne, as she ruffled the stately feathers of Court and country by her open and passionate preference for Sarah Churchill, nee Jennings, first Duchess of Marlborough.

Anne was born in St James' Palace, London, in 1665, the Plague Year. Her parents, James, Duke of York (later James II) and Anne Hyde, had eight children but only Anne and her sister, Mary, survived. After his wife's death, James converted to Catholicism and his daughters were sent to Richmond Palace by Charles II to be raised in the Church of England under the tuition of the Bishop of London. Despite avoiding the plague and the early demise of her brothers and sisters, Anne's health was always weak. When she was four, she suffered from a serious eye infection which left her permanently shortsighted and frowning. This recurred throughout her life and left her able to read very little.

The image of Anne's childhood is rather sad: her mother died at an early age and she detested her stepmother, Mary of Modena. Scant attention was paid to her or her education, which consisted mainly of sewing and embroidery, music and religion, but not even the most basic grammar. The Crown eventually passed to her sister, Queen Mary II, and King William, but they produced no heirs and so Anne became next in line to the throne. Even so, her schooling included nothing of politics, history or anything else that befitted a future monarch. The sickly, orphaned and lonely little girl lived in fear of whispered Catholic plots (most notably, the plot to make the Duke of Monmouth heir) and most of her friendships were fairly transient. Except one.

When she was five, she was introduced to a lively, 10-year-old girl who was one of her stepmother's maids-of-honour. Anne was immediately smitten: Sarah Jennings later recalled 'She even then expressed a particular fondness for me. This inclination increased with our years'. Sarah's more famous descendant, Sir Winston Churchill, wrote of the 'romantic, indeed perfervid element in Anne's love for Sarah, to which the elder girl responded warmly several years before she realised the worldly importance of such a relationship.' Historians have remained divided on the subject: some have described Anne's feelings for Sarah as 'weird, obsessive, erotic' while others have reflected 'These things happen. And what more natural?' Anne wanted no standing on ceremony and insisted on equality and informality in their relations. Sarah later wrote 'She grew uneasy to be treated by me with the form and ceremony due to her rank'. In letters, Anne insisted on ordinary nicknames: Sarah became Mrs Freeman, Anne was Mrs Morley.

The Bishop of Salisbury wrote of Sarah that she had become 'so great a favourite with the Princess that she seemed to be the mistress of her whole heart and thoughts.' For her part, Anne wrote to her 'dear Mrs Freeman', 'I swear I would live on bread and water between four walls with her without repining.' And in case the message was lost to anyone, other letters contained equally impassioned declarations: 'Nothing but death can ever make me part with you. For if it be possible, I am every day more and more yours' . Yet another promised 'Be assured if you should ever do so cruel a thing as to leave me… I will shut myself up and never see the world more.'

Despite such passionate pleas of commitment, Sarah married the man who was to become one of Anne's most successful military campaigners, John Churchill, an ambitious warrior who never lost a single battle. Initially, Sarah was unimpressed by him but they were eventually married in secret when she was 18. Marlborough had fallen out of favour with Mary and William after he had helped quell a rebellion on the Irish mainland. Though he was made an Earl, he considered that he had not been properly rewarded for his efforts and began to associate with those who were critical of the King. William did not mind so much, although Marlborough was incarcerated in the Tower of London for a brief spell, but Mary was furious and made several attempts to persuade her Anne that Sarah should not be at court, even threatening to reduce her sister's allowance. Anne resisted and left Court – taking Sarah with her. After Mary's death, she and the Churchills were reconciled with the King.

Anne was married to the rather dull Prince George of Denmark in 1683, a pleasant enough soul but the laughing stock of the Court, known as 'Est-il possible?' to all and sundry because that was generally all he had to contribute to conversations. For a joke, he was elected High Steward of Colchester, a job which Sarah considered 'a mighty proper employment for the Queen's husband'. Her Majesty, though, was not amused. Anne had a decent enough relationship with her husband, but the relationship with Sarah Churchill remained intense and dominant.

So, with her strong, confident personality, her wit and her beauty, Sarah netted not only a prize husband but the passionate love and devotion of her the heir to the throne. In doing so, she became the most prestigious and powerful woman in the country, second only to Anne herself.

Anne's already frail health was ruined by an horrendous series of annual pregnancies – 17 in total, and all but one resulting in miscarriage or stillbirth. Only one child survived, William, Duke of Gloucester, and he died when he was only 11. When the coffin of Mary, Queen of Scots, was discovered in a crowded catacomb in Westminster Abbey in the 19th century, it was surrounded by dozens of tiny children's coffins – including the offspring of Anne. The appalling succession of doomed pregnancies, the early death of young Gloucester and Anne's so-called 'gout' may well have been due to hereditary syphilis, passed on from either her father or husband.

Whatever the reason, by the time she was 30, Anne was a near-invalid. As chief mourner, she should have followed the cortege at Queen Mary's funeral but she was completely unable to walk. At her own coronation in 1702, she had to be carried for most of the procession.

Given the rather miserable existence her ailments condemned her to, she can hardly be blamed for finding so much pleasure in food. She was known to eat an entire fowl for dinner, as well as dishes before and after. Even before she came to the throne, a popular rhyme went declared:

'King William thinks all/Queen Mary talks all

 Prince George drinks all/ And Princess Anne eats all'

Though she was not known for drinking heavily, it was rumoured that she was fond of drinking brandy out of a teacup and jokes were made about 'Queen Anne's cold tea'.

While his wife remained in favour with Anne, John Churchill also prospered, as did his friends. One of the closest, Sydney Godolphin, was made Anne's first Lord Treasurer (equivalent to Prime Minister) and, within days of her coronation, England was at war with France and Spain, giving Churchill the opportunity to make his mark as the Queen's finest soldier. Anne subsequently made him first Duke of Marlborough and showered the family with substantial gifts and bequests, estimated at one time to total £65,000 a year.

After Marlborough's famous victory at Blenheim in 1704, she gave them the 15,000 acre royal estate at Woodstock, in Oxfordshire. On this would be built (at government expense) Blenheim Palace, home of subsequent generations of Churchills. A statue of Anne still stands there as a fitting reminder of how and why the family's stately home came courtesy of a stately homo.

Additionally, Marlborough House in London, next to St James' Palace, was built for Sarah on a site given to her by Anne, who conveniently lived next door. Sir Christopher Wren was originally hired to build the house but Sarah sacked him and took on the job herself. The bricks for Marlborough House were brought from Holland, where the Duke scored many of his famous military victories. Similarly, she sacked the architect Vanbrugh and supervised the construction of Blenheim Palace herself.

Anne's love for, and dependency on, Sarah was an open secret in Court and out: one popular broadsheet of the time declared 'And Anne shall wear the Crown, but Sarah reign'. Anne was still telling Sarah 'Nothing can ever express how passionately I am yours'. But the matter had become a good deal more complex than when the women were teenagers, in the first flush of love. While Anne's marriage and subsequent, doomed pregnancies didn't make a dent in her feelings for Sarah, Sarah's emotional energy was increasingly poured into securing the future of her own children and grandchildren. Some historians have intimated that Sarah did not fully reciprocate Anne's feelings, who was wont, particularly in the first years of their relationship, to write overly sentimental and gushing letters. However, when the two women fell out, Sarah had no compunction in making Anne re-read these letters in a clumsy attempt to heal the rift. We don't know if Sarah's letters were as impassioned; she stipulated that all her letters to Anne were to be destroyed once they had been read. It was only after they had fallen out that Sarah kept copies of her letters to the Queen. We can never really know the true depth of Sarah's feelings for Anne; what we can observe, though, is Anne's side of the relationship which spoke of a deep involvement which was ruined once she came to the throne. She longed for them to be young women again and to live as they had done when their relationship was at its most intimate, before the complex, trouble affairs of state and Sarah's dynastic ambitions swept the romance away.

Nonetheless, when Anne first appeared as Queen in the House of Lords, Marlborough carried the Sword of State ahead of her, followed by Sarah. When Anne became Queen, Sarah became Lady of the Bedchamber, Mistress of the Robes, Groom of the Stole and Keeper of the Privy Purse and Marlborough was given command of the English and Dutch armies when the war with France began.

Meanwhile, poor Anne's body continued to deteriorate. She needed a specially designed chair to life her into her coach and, at Windsor Castle, an elaborate mechanism involving pulleys took her from floor to floor. She loved stag hunting but could often follow the hunt wheeled along in a strange, tall contraption. However, she regularly attended the House of Lords and the weekly meetings of the Cabinet Council. She was also concerned about her people: she regularly read petitions from convicts who had been sentenced to death or exile and would often plead clemency for them with the appropriate minister. When she was not busy trying to spend time with Sarah or struggling to deal with the complex affairs of State, Anne would read religious texts, occasionally some histories of England. Sometimes, she would go to watch the deer in the Royal Parks or review troops.

Her appearance and behaviour were the butt of many cruel comments. Prone to blushing, a popular joke described her as looking like the sign of the Rose and Crown. But, despite her terrible state of health and swollen appearance, Anne was portrayed in most of the portraits of the day as majestically beautiful and all-conquering. Many of the images were created in celebration of some victory or other over the French and, specifically, Louis XIV. A 1709 painting showed her riding a chariot over the French King and the Pope. On a medal commemorating the capture of Donay in 1710, Anne is portrayed as Delilah, cutting off Louis' hair; on the reverse side, she plays a harp while he dances to her tune. Other images of her were about events a little closer to home. One pack of cards produced bore several images of Anne: on the ten, she is shown dismissing one of her ladies and appointing another. The caption reads

'Her Majesty her Self of Trouble eases

 And Chuses such Attendants as She pleases'

Inevitably, it was the flux and change of the high politics of the times – plus a little old-fashioned jealousy – that would drive a wedge between Anne and Sarah. Anne favoured the Tories because they supported the Church and Royal supremacy while Sarah grew more supportive of the Whigs, who challenged the notion of the divine right of sovereign succession. For a number of years, she vainly attempted to convince Anne of the Whigs' virtues but Anne, though she laid the foundations for a multi-party parliament, regarded the Whigs as pure Republicans. Moreover, they had been the prime instigators behind an unsuccessful attempt to remove her from the line of succession when she was a child.

Additionally, Sarah was becoming increasingly tired of Anne's possessiveness and her absences from Court became longer and more frequent. Given this, it is hardly surprising that she soon found herself supplanted by a cousin and former protegee of hers, Abigail Hill, who merely sat, sewed, smiled and sang, and, more importantly, made no attempt to change her Queen's political persuasions. Sarah later wrote that, in 1706, Anne 'saw Mrs Hill every day in private, and never did me'.

Sarah was outraged by Abigail's swift rise. It was she who, before Anne's accession, had discovered that Abigail was working as a domestic servant and got her a position as a Bedchamberwoman to the Princess. Though it was still a menial job, it carried some prestige and would usually have been unobtainable to domestics; two of Sarah's daughters also held this position. Even so, Abigail's new job involved such intimate duties as sleeping on the floor of Anne's bedroom and, in the morning, disposing of the Royal slops. Even after she became Baroness Masham, consolidating her position and influence by marrying one of Prince George's Bedchamber Grooms, Anne still insisted she retained her office of Bedchamberwoman.

If, by now, Sarah found Anne physically repulsive and emotionally demanding and overbearing, why did she persist in haranguing her about Abigail Masham? What made this otherwise astute and perceptive woman be so reckless? After getting her own way for so long, her jealousy was understandable but if she endured Anne's affections in order to fulfil her political ambitions then she appeared to be overreacting. Perhaps, underneath all the scorn and distaste, there were still the vestiges of deep affection left. And, of course, it may well have been a case of 'I may not want her but that doesn't mean anyone else can have her'. Nonetheless, it is baffling that she appeared to go out of her way to court Anne's disaffection. If she didn't want Abigail Masham to become so close to the Queen, she could easily have remedied this by spending more time at Court which would certainly have contented Anne. But Sarah simply didn't have the patience; the permanently-ailing Anne was too dull company for her and she obviously still felt confident enough to pursue her own ambitious agenda while remaining on good enough terms with Anne to get what she wanted from her.

Her outspokenness may well have played a major part in her downfall. According to one popular story, Abigail went to fetch some of Anne's gloves which she had left in a room adjoining her bedroom. Sarah was there, reading a letter, and Abigail noticed she had put on the Queen's gloves by mistake. When she pointed this out to her, Sarah yanked them off, exclaiming 'Have I on anything that has touched the odious hands of that disagreeable woman. Take them away!' Since Anne's door was wide open, she was able to hear every word of this exchange. She said nothing but, for her new favourite, it was a useful piece of ammunition in her ongoing war of attrition with her former benefactor.

Sarah was seething with jealousy: in her memoirs, she noted that, 'Mrs Masham came often to the queen when the prince was asleep, and was generally two hours every day in private with her'. She maintained that Anne did not want it made public that she spent so much time with Abigail. After Prince George died, Anne re-opened two small rooms that had been used by him. Not only did they link up with a room next to Anne's dressing-room, they had a back staircase which, conveniently, led to Abigail's rooms. Using these, she could creep in and out of the Royal bedroom undetected.

Sarah bombarded Anne with letters, some taking her to task for her infatuation with Abigail. She also had no hesitation in forwarding copies of the poems and ballads which were circulating, concerning the rumours of the Queen's relationships with women. Some of these were almost certainly written by some of the Marlborough set. They left little to the imagination:

'When as Queen Anne of great Renown

 Great Britain's Scepter sway'd

 Besides the Church, she dearly lov'd

 A Dirty Chamber-Maid

  Her Secretary she was not

 Because she could not write

 But had the Conduct and the Care

 Of some dark Deeds at Night'

After bringing this sort of thing to Anne's attention, Sarah then proceeded to write a letter which, given the previous intimacy between them, takes the biscuit for hypocrisy. She said 'there can be no great reputation in a thing so strange and unaccountable….having no inclination for any but of one's own sex…'. A phrase containing the words 'pot' and 'kettle' spring to mind. But then, of course, no written evidence existed of the exact nature of Sarah's feelings for Anne; therefore it was safe for her to taunt her in this way. Not long after this, a pamphlet called 'The Rival Duchess' was circulated throughout London. In it, Abigail is portrayed as telling the wife of Louis XIV 'I was rather addicted to another Sort of Passion, of having too great a Regard for my own Sex'. In her memoirs, Sarah recalled making her way to Anne's bedroom via a secret passage and finding Abigail already there. When Abigail spotted her, she immediately adopted more formal behaviour: she curtseyed, spluttered out 'Did your Majesty ring?' and made a hasty exit. It was all very messy, very sad and deplorably undignified and left the chief ministers wearily shaking their heads. Vanbrugh, in typical British understatement, told Lord Manchester, 'Things are in an odd way at Court'. Hostilities ceased for a short while after the death of Anne's consort, Prince George, but not for long.

Matters finally came to a head when, en route to a thanksgiving service for victory at the battle of Oudenarde at St Paul's in August 1708, finished during her reign and which now boasts her statue at its front. They had a public squabble about Anne's jewels, of all things. As Mistress of the Robes, it was Sarah who had selected and prepared the jewels which the Queen would wear for the service. In the coach Sarah noticed that Anne had not put them on and, suspecting that Abigail had had a hand in this decision, took it as a deliberate snub. Incredibly, instead of waiting until after the service was over, she began to berate Anne and continued her ranting on the very steps of the cathedral. When Anne piped up to defend herself, Sarah told her sovereign Queen to put a Royal sock in it. She later explained that she feared the Queen would say something not fit for the waiting crowd to hear. Not content with this affront, she then wrote to Anne about the matter and again took the opportunity to blame Abigail, claiming that it was she, Sarah, who had most reason to be offended.

It appears that everyone, except Sarah, could see it was all going to end in tears. Even her husband tried to stop her reproaching the Queen but to no avail. Despite everything, Anne still seemed to want a reconciliation and agreed to meet Sarah at Kensington Palace. She was still able to write to her former great love '..there being nothing more desirous of than to have a thorough good understanding between dear Mrs Freeman and her poor unfortunate faithful Morley, who will till her last moment be so..'. Sarah went to the meeting with a list long list of grievances and a similar one detailing her services to Queen and country. Incredibly, Sarah even made veiled threats to publish Anne's letters to her. With characteristic foresight, she had always insisted that Anne destroy the letters she had written to her, which covered the years when they had been most intimate. In the circumstances, Anne's patience was remarkable: had her love for Sarah not been so deep, another monarch might well have despatched her to the Tower for less.

Sarah demanded to know who had turned Anne against her and what she had done wrong, to which Anne repeated 'You desired no answer, and you shall have none'. The effect of this persistent, repetitive defence completely disarmed Sarah. Her frustration got the better of her and she told Anne that she would suffer for her 'inhumanity'. Anne replied 'That will be to myself'. They were the last words they ever said to one another.

John Churchill, aware of the implications of the situation, urged Sarah to apologise to the Queen. Eventually, she did write a contrite letter, which Churchill himself took to Anne. It was too little, too late: she would hardly look at the letter and told him 'I cannot change my resolution'. Sarah was stripped of her offices; the Duchess of Somerset succeeded her as Mistress of the Robes and Groom of the Stole and Abigail Masham was given control of the Privy Purse.

Sarah and Churchill went to live abroad. and only returned to England upon Anne's death, at Kensington Palace, in 1714. Anne's health was dismal for the last two years of her life but, ironically, the much-favoured Abigail may have been indirectly responsible for sending her to her deathbed. A Spanish Trade Treaty was due to be agreed by Parliament but some Whigs queried the finer details. It was revealed that some of those closest to Anne, including Abigail, may have received substantial sums of money as reward for using their influence over Anne to get her to sign the Treaty. A row broke out in Parliament and, aware that her fate lay in the balance, Abigail persuaded the ailing Queen to attend and intervene. Although she was hardly able to stand, let alone walk, Anne agreed but the row made her worse and she was carried out. Two days later, the 'gout' reached her brain and she began to suffer convulsions. During her final illness, she was bled and her head shaved. Thankfully, she was unconscious while, around her bed, her physicians heaped these physical indignities on her poor, destroyed body and her ministers busied themselves with ensuring the Crown passed to the right heir. While briefly conscious, she passed her Staff of Office to the new Lord Treasurer, Lord Shrewsbury, telling him 'Use if for the good of my people'. They were here last words: she died on August 1, 1714, aged not quite 50, and her pitiful, swollen was buried in Westminster Abbey in a coffin which was nearly square. Depending on which historians you choose to believe, Abigail Masham was either 'almost dead with grief' or had left the Queen's deathbed to go looting in St James' Palace.

The Churchills returned to England three days later, making a triumphant re-entry into London, cheered on by a large crowd.  Sarah outlived both queen and husband and lost no time at all in ensuring that (without the benefit of her destroyed letters, of course) her version of the relationship and subsequent falling out with Anne was written and published. She employed a professional writer, Nathaniel Hooke, to produce the final draft. It told the bitter tale of betrayal by the woman – Abigail – who (according to Sarah, anyway) owed her everything. Additionally, it was this publication that perpetuated the view of Anne as a weak and stupid monarch.

She refused to be drawn on how history would judge her dead friend. She commented: 'Whether her memory will be celebrated by posterity with blessings or curses, time will show'. And what was Anne remembered for? The Scots probably remember her (none too kindly) for the 1707 Act of Union that bound Scotland to England. In the House of Commons, Opposition MPs may like to remember that it was Anne who embraced the concept of a multi-Party parliament. Bookies and hat-makers would do well to reflect that it was Anne who introduced the famous Ascot horse-racing. Gardeners might linger over a delicate flower called Queen Anne's Lace. Perhaps Anne's reign be remembered for being an important period in the arts and sciences: Swift, Defoe and Pope flourished; John Vanbrugh and Christopher Wren built their finest architecture and Sir Isaac Newton was honoured by the Queen. But, finally, perhaps it will always be the memory of her almost lifelong devotion to one woman which will outlive the others. One afternoon in March 1967, the playwright Joe Orton (no stranger himself to camp nuances) was leafing through the Encyclopaedia Britannic. After reading the entry on Queen Anne, he wondered if Lewis Carroll had been influenced by her reign when writing 'Alice in Wonderland'. 'The Queen and the Duchess seem reminiscent of Anne and the Duchess of Marlborough', observed Orton.

Sarah herself died in 1744, aged 84, and the Churchills lie buried together in the chapel at Blenheim. Her tomb is marked with an ornate engraving. By contrast, Anne lies in front of the altar in Henry VII's chapel in Westminster Abbey, without any memorial. A statue of her stand in front of St Paul's Cathedral in London but even this became a figure of fun, as yet another popular rhyme had it:

'Brandy Nan/ Now you're left in the lurch

 Your face to the gin shops/ Your back to the church'

The organisers of Queen Victoria's Diamond Jubilee service in 1897 discovered that the statue was a severe hindrance to their plans, they suggested that it should be temporarily moved – a proposal which was dismissed by the Queen.

After Anne's death, Sarah had made one last, desperate attempt to link her family to the Crown: she offered the Prince of Wales (later George II) £100,000 to marry her granddaughter, Lady Diana Spencer. He did not accept. It was to be more than 250 years before her namesake and descendant fulfilled this family ambition – with the disastrous results now so well chronicled. In June 1993, the British yellow press was full of headlines and pictures which told of the undignified arrest of Jamie Blandford, heir to the Marlborough fortune and Blenheim Palace. Young Jamie was dragged, screaming and swearing from his London flat as police dragged him off to jail for failing to meet maintenance payments for his estranged wife and child.

Given the fates of the latter-day Spencer-Churchills – Jamie Blandford's humiliating arrest and the emotional anguish and failed marriage of the former Diana Spencer –  their clan might feel justified in thinking they are the victims of a Royal curse from beyond the grave, from 'Brandy Nan, left in the lurch' and reflect on their family motto: 'Faithful though unfortunate'.

(Copyright: Rose Collis 1994)

---
PRAISE FOR PORTRAITS TO THE WALL:
'Well written, accessible and enjoyable.' The Pink Paper

'Wonderfully entertaining…ably covers its topics with lively recreations of personal drama…Rose Collis lends timeliness to these biographies that bring the past forcefully, and enjoyably, into the present.' Lambda Book Report, NY
'…written with a wonderfully light touch, and brims with contemporary comments that put the histories into a meaningful context…absolutely compulsive…Words fail me. If I was allowed to recommend just one book in thie whole universe about lesbians, this would be it. Fuck Brookside, give Rose Collis her own soap immediately. The woman has a gift.'                     Rouge
'…an enlightening book — a useful tool for both committed historians and those with an idle interest in the affairs of the past.'                         Time Out
'…lighthearted, readable account of memorable lesbians. Collis is at her best when she touches on contemporary injustices.' Barney Bardsley, Tribune
'Irresistible and garrulous, Portraits to the Wall provides fascinating insights into the lives of a once-scandalous group of women. ' International Gay & Lesbian Review
'Hugely entertaining and informative… immaculately researched, delightfully written…'                                                               The Women's Book Club
'A quickstep, spicy feminist chronicle, told with intriguing real life detail. Highly recommended.'                                                            Ann Tenor, The Punter