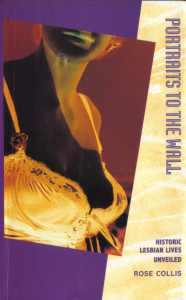 Portraits to the Wall is a celebration of lesbian lives often concealed by history. It rediscovers the lives and loves, consorts and concerns, passions and politics of a diverse range of women:
The long-suffering monarch Queen Anne
The eccentric suffragist and composer Ethel Smyth, who wrote the suffragette song, March of the Women
The formidable Eve Balfour, founder of the Soil Association and nicknamed "The Compost Queen"
Selma Lagerlof, the first woman ever to win the Nobel Prize for Literature.
Maureen Colquhoun, the first out lesbian MP
Mercedes De Acosta, 'Spanish Lothario', lover of Garbo
Edy Craig, actress, writer, feminist and daughter of Ellen Terry
Rosa Bonheur, celebrated artist who obtained a special license to wear 'male' attire
Frances Power Cobbe, writer, suffragist, founder of the

National Anti-Vivisection Society

Catherina Linck, the last woman in Europe executed for being a lesbian after her 'marriage' to her lover, Catherina Muhlhahn
Portraits to the Wall was translated into German and published by Daphne Verlag.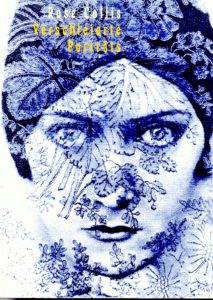 PRAISE FOR PORTRAITS TO THE WALL:
'Well written, accessible and enjoyable.'

The Pink Paper

'Wonderfully entertaining…ably covers its topics with lively recreations of personal drama…Rose Collis lends timeliness to these biographies that bring the past forcefully, and enjoyably, into the present.'
Lambda Book Report, NY
'…written with a wonderfully light touch, and brims with contemporary comments that put the histories into a meaningful context…absolutely compulsive…Words fail me. If I was allowed to recommend just one book in thie whole universe about lesbians, this would be it. Fuck Brookside, give Rose Collis her own soap immediately. The woman has a gift.'
Louise Trewavas, Rouge
'…an enlightening book — a useful tool for both committed historians and those with an idle interest in the affairs of the past.'
Sophia Chauchard-Stuart, Time Out
'…lighthearted, readable account of memorable lesbians. Collis is at her best when she touches on contemporary injustices.'
Barney Bardsley, Tribune
'Collis presents colourful and candid biographies of individual women and particular partnerships. Irresistible and garrulous, Portraits to the Wall provides fascinating insights into the lives of a once-scandalous group of women. '
International Gay & Lesbian Review
'Hugely entertaining and informative… immaculately researched, delightfully written…'
The Women's Book Club
'A quickstep, spicy feminist chronicle, told with intriguing real life detail. Highly recommended.'                                                   
Ann Tenor, The Punter