Rose Collis Special Performance at 'Late Shift Extra: Queer Perspectives', National Portrait Gallery, November 9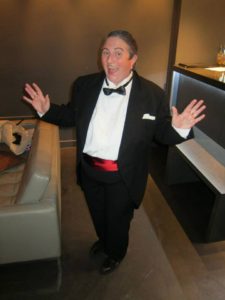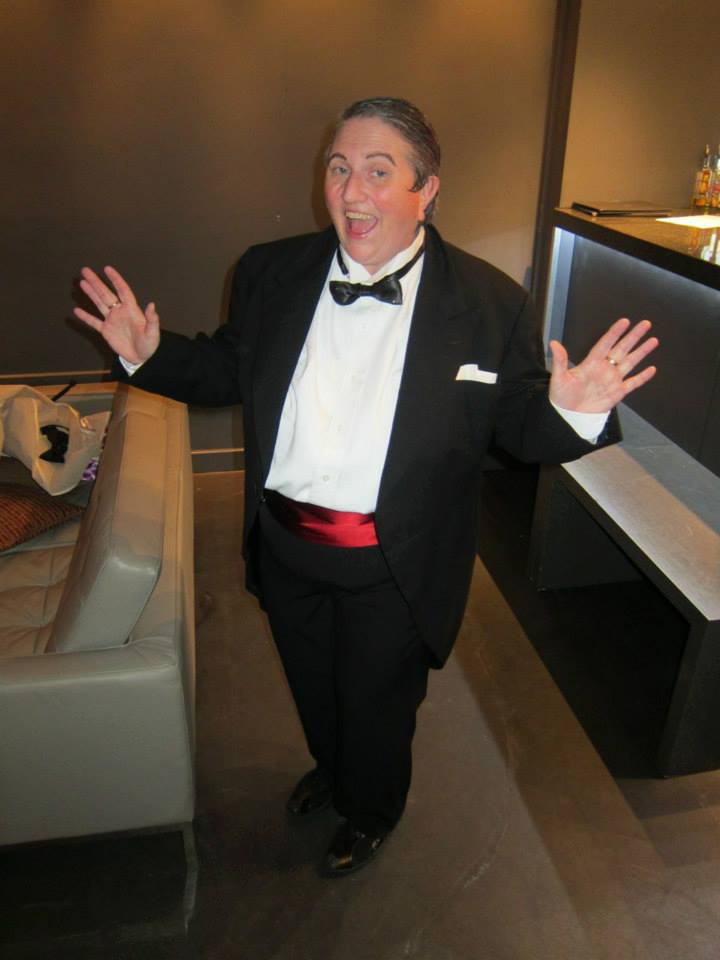 (Photo: Diane Connell)
Following her hugely popular talk for artist and curator Sadie Lee's Queer Perspectives in 2014, she is delighted to have been invited back to the National Portrait Gallery to give a special performance as part of a typically diverse Late Shift Extra to celebrate the prestigious event's 10th anniversary.
Experience some Brief Encounters with songs and stories inspired by famous queer sitters in the Collection performed by Rose Collis. Room 31 in the 20th Century Gallery on the first floor, 6.30pm and 7.30pm
All events are drop-in and free. Event capacity is limited and spaces are allocated on a first come, first served basis. Everyone is welcome but please note that some content may be of particular interest to LGBTQI audiences of 18+.
For more details, visit https://www.npg.org.uk/whatson/late-shift-1/late-shift-extra-09112017
---

Trouser-Wearing Characters by Rose Collis is coming 'home' for a special one-off performance on Thurs Aug 3 at the fully-accessible Purple Playhouse Theatre, for Brighton & Hove Pride and to celebrate the show's fifth birthday.

Never seen it? Then here's a rare chance to do so!
Seen it before? Never mind — tell your friends!
Trouser-Wearing Characters by Rose Collis is the first ever musical cabaret show written and performed by a British female author. This original entertainment, written and performed by one of Sussex's favourite personalities, is a unique mixture of music, history and comedy.
It combines stories, vignettes and songs about some of her favourite, eclectic LGBT 'trouser-wearing characters', from Nancy Spain to 'Colonel' Barker, stage legend Dougie Byng to the 'f**king lady' herself, Coral Browne, with cameo 'appearances' by the likes of Noel Coward, Marlene Dietrich and Vincent Price — plus that other unique 'character', Brighton.
Trouser-Wearing Characters started at the top: Fringe Review hailed it as a five-star 'Outstanding Show' of the 2012 Brighton Fringe. It soon became an international hit in early 2013 with a five-week tour of sell-out performances at major arts festivals in Auckland, Wellington, Sydney and Adelaide.
It has been performed regularly at regional venues and festivals throughout the UK, including last year's Arts Council-funded month-long national tour to mark LGBT History Month.
So join Rose Collis, her 'trouser-wearing characters' and, of course, the vintage banjoleles, 'Bud' and 'Alvin' for this one-off show of LGBT music, history and celebration.
Books by Rose Collis will also be for sale on the night.
The original production of Trouser-Wearing Characters was directed by Matt Thompson, Kinny Gardner B.E.M, B.C.A.a, directed the 2016/17 version.
All profits from performances in the Purple Playhouse Theatre and the café/bar are reinvested in the Grace Eyre Foundation's projects and programmes supporting people with learning disabilities.
 Purple Playhouse Theatre, 36 Montefiore Road, Hove, BN3 6EP
For access/transport details, visit http://purpleplayhousetheatre.com/
Thursday 3 August. Doors Open at 7:00pm, show starts at 7:30pm
 Ticket Price: £10/£8 concs. Booking highly recommended! https://www.ticketsource.co.uk/date/GLDFLG