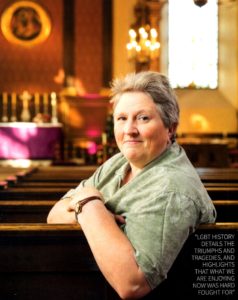 Rose Collis has initiated and participated in a diverse variety of public engagement events – everything from presentations at national and local art galleries and museums, to conferences and launches, with many linked to her stage and literary work.
This section features selected highlights from the last 15 years.
'She's something of a human encyclopaedia, Rose Collis…as curious as a child, a trait that's led to her writing books on a wide range of esoteric subjects. Collis is a character in herself; in the future, surely someone will be singing a song about her.'

Nione Meakin, The Argus

'She has a love for her craft and is able to communicate that to anyone wanting to listen or read.'                           G-Scene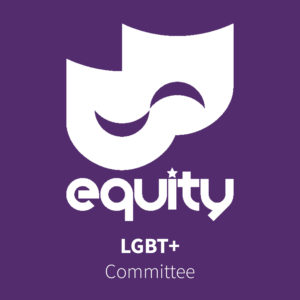 Since her election to Equity's LGBT+ Equalities Committee in June 2017 – the only lesbian committee member – Rose Collis has been working tirelessly to help progress its two-year plan of aims and objectives (see event details below).
This has included being an official delegate at both the union's Annual Representative Conference in May 2018, proposing and speaking to the Committee's motion and attending several important fringe events, and representing the Union at the 2018 TUC LGBT+ Annual Conference.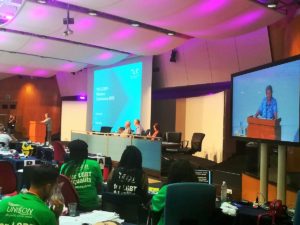 Below is the text of the Committee's TUC motion – which was supported by many union comrades – and Rose's speech, which was rewarded with rapt attention, followed by great applause by the conference:
THE MOTION:
The plight of LGBT+ refugees and asylum seekers in the UK, some of whom are or may be performers, creative workers and other professionals,  exposes them to degrading treatment from the Home Office and/or Department for Work and Pensions, including having to undergo humiliating examinations  to 'prove' their sexual orientation.
The ongoing mishandled BREXIT process, and the UK's resulting withdrawal from the EU Charter of Fundamental Rights, reduces further legal safeguards for those seeking asylum in the UK, and in particular their opportunity to seek legal redress for mistreatment in the handling of applications to gain residency and formal legal status. We call upon Conference to work concertedly with all those organisations representing the interests of refugees and asylum seekers, to underline the specific exposure of LGBT+ people to the loss of fundamental legal protections as a result of BREXIT, and that a specific lobbying strategy is deployed during the passage of the EU Withdrawal Bill to ensure that appropriate legal safeguards are devised and adopted into domestic legislation. This should include working with public sector unions, including PCS, who represent workers in departments such as Home Office, DWP and other public services, to ensure we are campaigning against policies, not the workers.'
THE SPEECH:
Conference, our motion is demanding clarity, assurances and certainty in a time of almost unprecedented political and economic insecurity, doubt and uncertainty. With a government that is content to abandon the social and economic union of Europe, it falls upon us — the union movement — to try and ensure that some of the most vulnerable individuals in the Commonwealth and elsewhere, who come to these shores seeking refuge and asylum from persecution, are not abandoned as well.
The most recent Home Office figures reveal that, out of the 3,535 asylum applications made by persecuted LGBT people, more than two-thirds were rejected. The problems and dangers facing these people cannot be exaggerated or over-stated, nor can they be ignored. And, when the UK is outside the EU, LGBT+ people could find it even harder to rely on rights guaranteed by the European Convention on Human Rights.
The Stonewall report, No Safe Refuge, states, 'As a last resort, Britain might promise a life of safety and dignity. Gaining refuge is considered by many the only chance to survive.' Yet, 'Each year, thousands of asylum seekers are placed in detention in Britain. And Britain is one of the few countries in the world that practises indefinite detention.'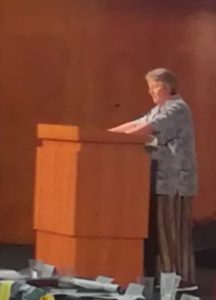 And indeed, dangers are found in the very places where they should feel safer — namely, the asylum accommodation which is provided by the Home Office, but managed by private companies. Some individuals have said they face physical and sexual assaults similar to those that caused them to leave their countries of origin, but they are often afraid to report the abuse to the police or Home Office, in case it damaged their case and, even when they do, the problem is not dealt with.
Kate Hendickson, a trans* asylum seeker from Trinidad, filmed her housemate yelling abuse at her. However, after showing the video to an officer at G4S, the company which managed the accommodation, she was told nothing would be done about her abuser.
In 2004, Aderonke Apata, a lesbian from Nigeria fled to London. She had been tortured by the Nigerian Police, and a Sharia court sentenced her to death for adultery and witchcraft. She spent the next 13 years fighting for the right to remain here, because a judge ruled that she was 'pretending to be a lesbian' and was finally granted asylum last August.
And, in one of the most recent cases, another asylum seeker from Nigeria, Adeniyi Raji, is facing deportation after being held for six months an in immigration detention centre.
Because he is a gay man, Adeniyi was beaten, sacked from his job and received numerous death threats on social media. He is currently appealing against the decision.
Conference, I have written and perform a one-woman play about the writer, artist and Equity member Clemence Dane. At the end of Second World War, she wrote a poem to celebrate and express why so many Commonwealth citizens wanted to defend and preserve this country that they, and she, called 'The Welcoming Land'. With so many of our sisters and brothers facing danger and discrimination, I would like to remind us, and and those whose help we seek on their behalf, why we must ensure this country remains so.
And I quote:
'In the beginning the people came to the island, trampled the sands, climbed the white cliffs to the downs,
British and Roman people, Saxon, Norman and Dane, Then came exiles who fled from death,
Hunted Huguenots, Jews from Spain, to the wise island, Drew sobbing breath in the easy air, smelt the May, sweet as a kiss on a summer's day, and wept, and worshipped the land.
They gave it their craft, their skill, their sweat,
They spent their lives to make lovelier yet
the country of cornfield and briar rose,
The people's England, The welcoming land.'
---
EQUITY LGBT HISTORY MONTH EVENT BY ROSE COLLIS, FEBRUARY 28 2018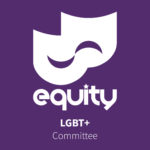 In February, performer and writer Rose Collis gave a new illustrated presentation – Player Kings and Queens: Equity Founders and Friends in LGBT History, at a special LGBT History Month 2018 event hosted by the entertainment union Equity.
Equity was formed in 1930 and its founding members included many major lesbian, gay and bisexual stage stars of the day, including Ivor Novello, John Gielgud, Gwen Ffrangcon-Davies and the union's first female President Beatrix Lehmann.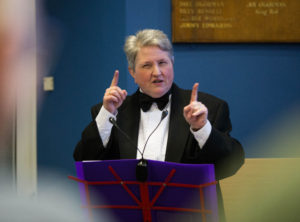 Rose shared stories, ephemera and pictures of these major stage stars and their creative cohort, including the legendary 'Tavistock Set', presided over by Clemence Dane at her flat a mere stone's throw from Equity's HQ and the Actor's Church, Covent Garden, where plaques commemorating many of the 'Set' can be seen.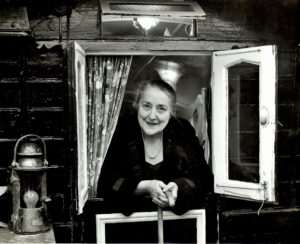 Player Kings and Queens, written and presented by Rose Collis, was held on Wednesday 28 February 2018, at Equity's head office, Guild House. The event was warmly greeted by a packed audience who turned out for this very special evening, despite near-blizzard weather conditions in London. The photos of Mark Thomas captured the exuberant, warm and celebratory spirit of the event, and Equity's own Equalities Officer, Ian Manborde, filmed record of the evening can be seen here:
---
In February 2018, Rose Collis appeared alongside Mark Bunyan and Kinny Gardner in Mark Bunyan and Friends – a monthly event featuring the UK's first openly gay cabaret artist sharing his iconic material at the Toulouse Lautrec Jazz Club, London, joined onstage by a host of talent. Rose and Mark have known each other for nearly 40 years, and she sang two of her favourite Bunyan compositions, Do Yourself In and Agatha  – the latter can be seen (from a distance) and heard here: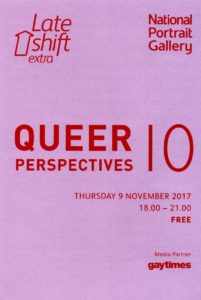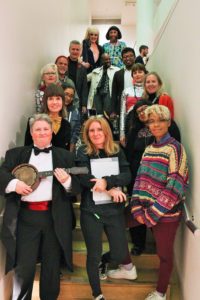 In November 2017, Queer Perspectives, the National Portrait Gallery's innovative and inclusive quarterly event hosted by artist and curator Sadie Lee, turned ten. Rose Collis was delighted to have been invited back  to give two special performances to celebrate the prestigious anniversary. Rose treated packed audiences to some Brief Encounters, performing songs and stories inspired by famous queer sitters in the Collection . Other featured artists included David McAlmont and Bird la Bird.
In February 2017, Rose Collis presented a popular illustrated talk at the V&A about Clemence Dane: The Invisible Woman of British 20th century culture: a prolific and popular writer and artist, described by her great friend Noel Coward as 'a wonderful unique mixture of artist, writer, games mistress, poet and egomaniac.' Rose has been researching the life and work of Clemence Dane for a decade, in preparation for a full-length biography and this remarkable woman is the subject of her new Arts Council-funded solo play, Wanting the Moon.
In 2015, Rose Collis was shortlisted for the Gladstone Library Writers-in-Residence 2016 programme, awarded an honorary scholarship and delivered a sell-out event in the literary festival, Hearth.
In August 2015, Rose Collis became the first Writer-in-Residence to be working at Coleridge Cottage in over one hundred years of National Trust care, as part of the Writing Places project.
Stephen Hayes, National Trust Property Administrator, who along with the staff and volunteers at Coleridge Cottage, chose Rose for the role, said, 'Rose brings a wealth of experience and knowledge as a writer, performer and alternative historian. Her work covers many genres, including theatre, biography, journalism, short-fiction and radio. Rose and guest writers will be organising events, masterclasses, workshops and talks at Coleridge Cottage, many of them offered free of charge, which will bring the stories of Coleridge's time in the West Country, including spies, addiction and revolutionary poetry into the spotlight to a much wider audience.'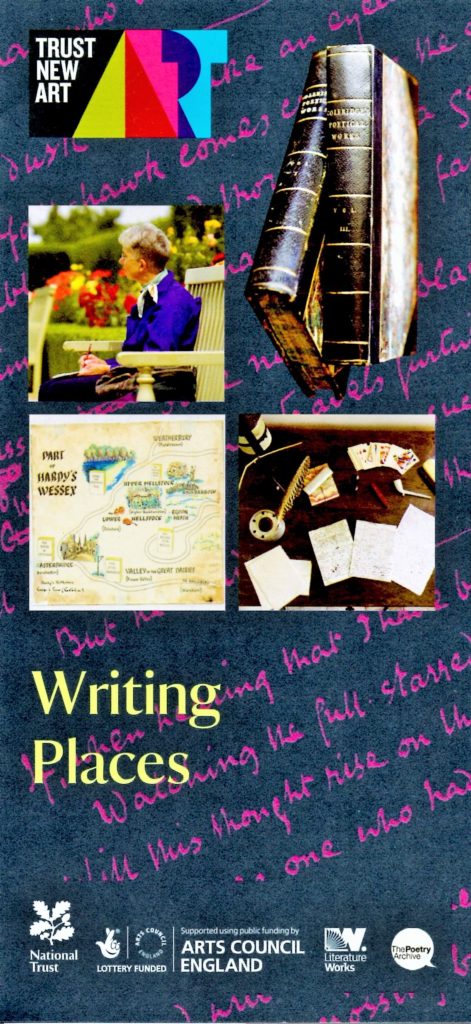 Rose delivered a programme of popular public engagement events:
Speaking Objects: A creative writing workshop which encouraged participants to unleash their imagination on some of the deceptively simple household and personal items and ephemera on display throughout Coleridge Cottage. What part did objects such as a fireplace, a hat, a laudanum bottle or a skillet play in inspiring major works of the Romantic movement? What was their history, and what can they tell us?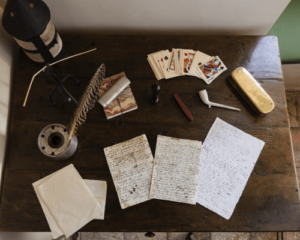 Domestic Dramas: Readings of Rose's specially-devised dramatisations about some of the domestic tensions involving Samuel and his wife Sara Coleridge, and William and Dorothy Wordsworth, adapted from journals, letters and texts by the prolific writer, May Byron.
Twilight Tales: On Halloween Night, visitors gathered by candlelight by Coleridge's fireplace with Rose Collis and other readers to enjoy extracts from Gothic works influenced by Romantic writers, including Frankenstein by Mary Shelley and The Vampyre by John Polidori, plus some of Coleridge's own darker moments.
Coleridge's Adventures in Arcadia: An informal stroll around the garden with stories about Coleridge's idyllic plans for self-sufficiency and the role the garden played in his work life.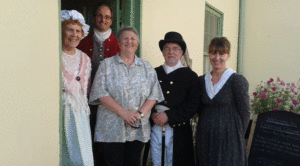 Welcome to Your Pleasure Dome: Visitors could write a short account of what their version of Kubla Khan's 'Xanadu' would be like. Would it be as grandiose as the palace that Coleridge dreamed of (before the untimely interruption by the equally legendary 'person from Porlock), and the 'Xanadu' created by Charles Foster Kane in Citizen Kane. Or would it be something simpler and more personal?
Rose's blog about her time as Coleridge Cottage Writer-in-Residence can be read here: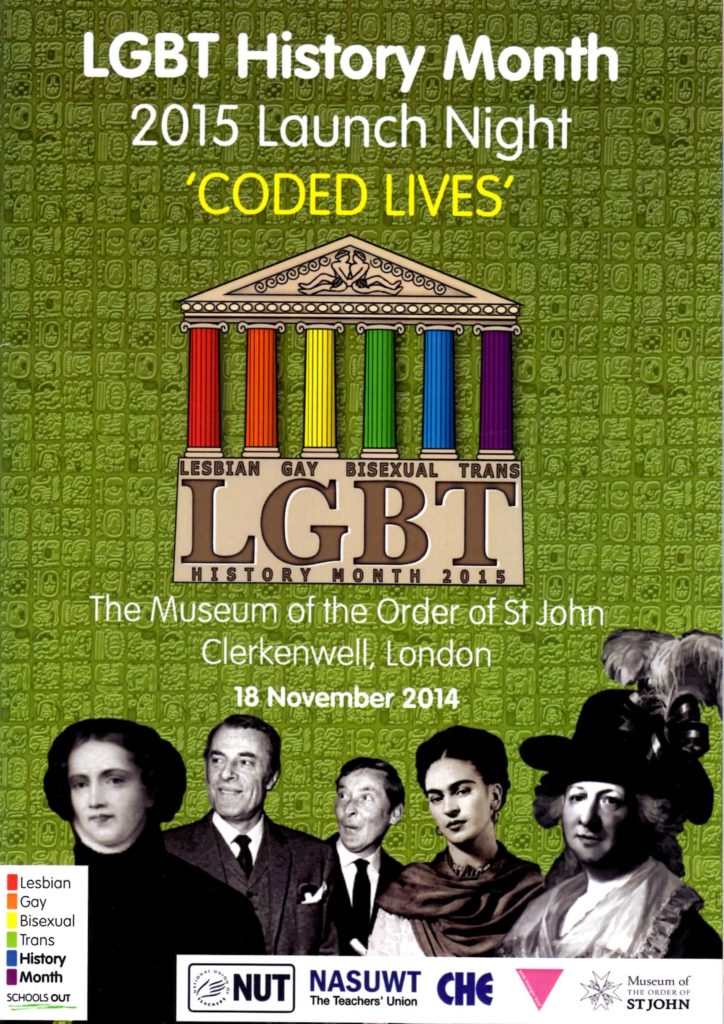 Rose Collis compered and performed at LGBT History Month 2015 – The Launch. Speakers included Sadie Lee,  Clare Barlow from The Tate Museum, Jan Bridget and Jez Dolan from Polari Mission, plus performances from Diversity Choir, and Champagne Charlie.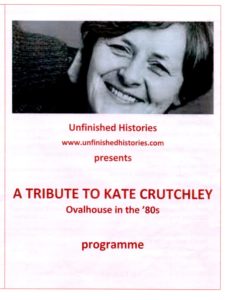 From the Unfinished Histories website: 'Our second Oval House event was a tribute evening celebrating the life and work of Kate Crutchley, Oval House programmer 1981-91 (dubbed 'Kate's Great' by those participating). Around 40 people contributed to the creation of this event which gave an overview of her life and career, focusing especially on her Oval House years. Many companies, groups and individuals lined up to pay tribute including: Karen Parker and Debby Klein (formerly Parker and Klein), Eve Polycarpou and Martha Lewis (Eve and Martha formerly known as Donna and Kebab), Stella Duffy, Sandra Freeman, Sarah McNair, Nicole Freni, Crin Claxton, Rose Collis, Susan (Clark) Hayes, Caroline Mylon, Clare Summerskill, Hot Doris Band, Sue Frumin, Adele Salem, Steve Gooch and Alwynne Taylor. At four hours long it never palled but did full justice to Kate and her legacy. The evening was rounded off with a speech from her partner Claire Oberman.'
Queer Perspectives at the National Portrait Gallery, November 2014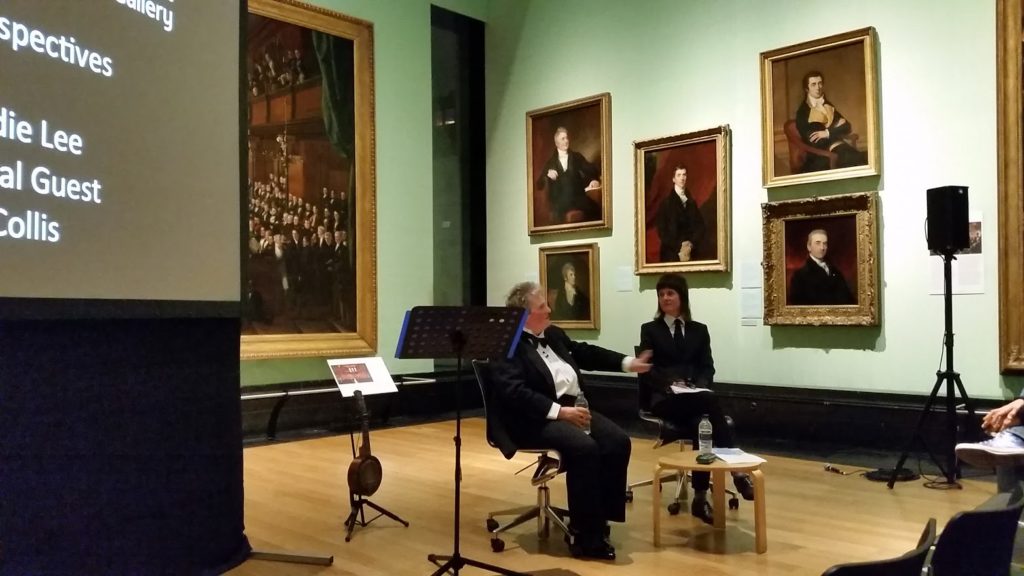 'Last Thursday's social event was a trip to hear Rose Collis discussing with Sadie Lee a number of LGBT icons in the Gallery's collection, including Noel Coward, Nancy Spain, Gilbert Harding and – most surprising of all – Clemence Dane who most in the audience had not heard of. An excellent evening with solid research, entertainment and even singing from Rose.' University of Westminster LGBT Staff Network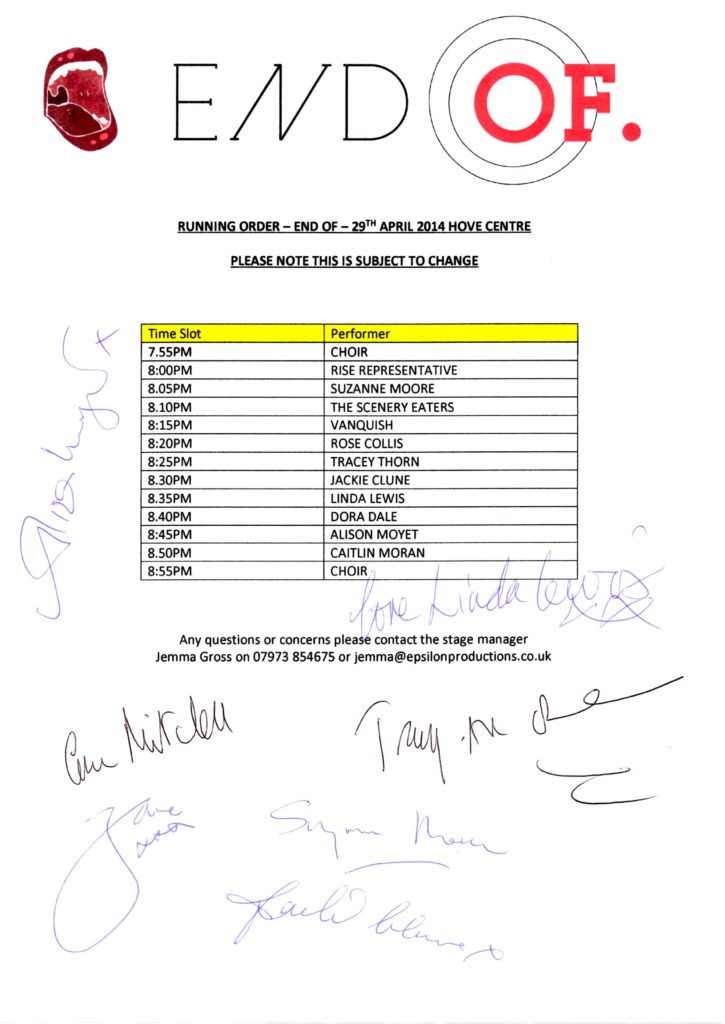 'In support of Rise Brighton – a domestic abuse charity that offers advice, resettlement and therapy – End Of was a night that balanced the serious and the silly perfectly. Despite appearing a happy, fun night with high heels and white wine in abundance, there was an undercurrent of understanding for the hard work the charity does.
The chilling ensemble performance by Julie Graham, Ann Mitchell, Tracy-Ann Oberman, Zawe Ashton and Sarah Solemani saw them reading pieces inspired by the real-life plight of one of the audience members, who had been helped by Rise, and the stunned silence lent gravity to the evening. Other readings by Caitlin Moran, Suzanne Moore and Tracey Thorn ranged from the passionate to the very, very witty, and were interspersed with musical interludes.
From pop band Vanquish to Rose Collis, to leopard-print legend Linda Lewis's rendition of her 1970s hit Rock-A-Doodle-Do, all genres were covered. The show was closed by Alison Moyet singing Don't Go among other greatest hits, before the tables were cleared back for a disco. There's barely any need to point out that all the performers were female, just that they were all brilliant, and united for a very worthy cause.'                                                                                                           The Argus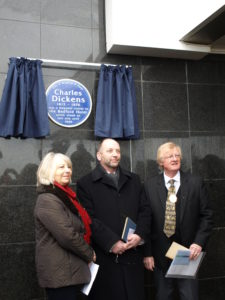 What The Dickens? — Rose Collis wrote and co-performed a semi-dramatised presentation about Charles Dickens and Brighton, as part of the CMP Festival 2012 and at the Blue Plaque unveiling, attended by Ian Dickens, at the Holiday Inn, former site of the Bedford Hotel, where Dickens stayed during his many visits to Brighton.
'Good literary events expand our horizons and encourage us to pick up books and read authors we have never considered before. That's exactly what happened to me at the Clifton Montpelier Powis Festival on Saturday (7 July). Writer, alternative historian and Brighton resident Rose Collis presented a fascinating performance about Charles Dickens and his many connections to Brighton and Hove. With the help of two actors, her entertaining and semi-dramatised show What the Dickens? related snippets of the great author's many visits to the seaside resort in the mid-1800s.'
Brighton and Hove Free Press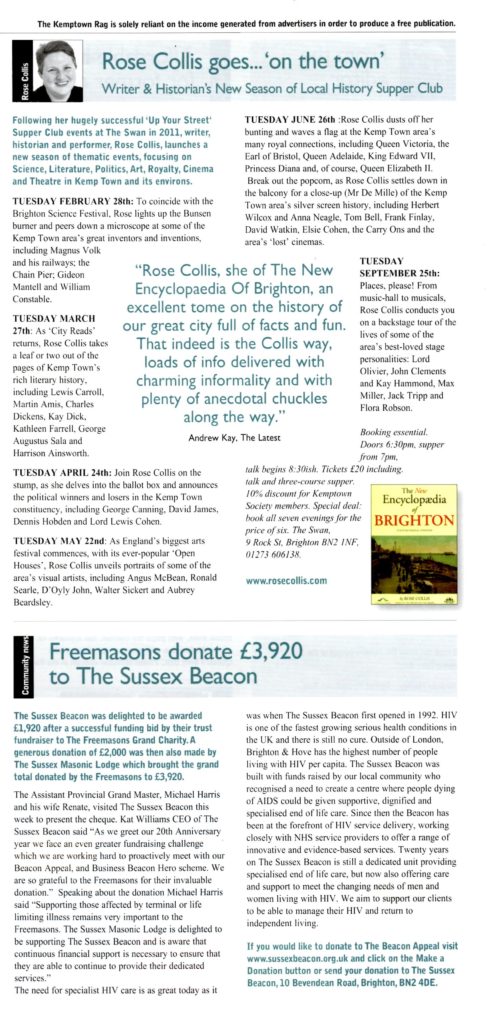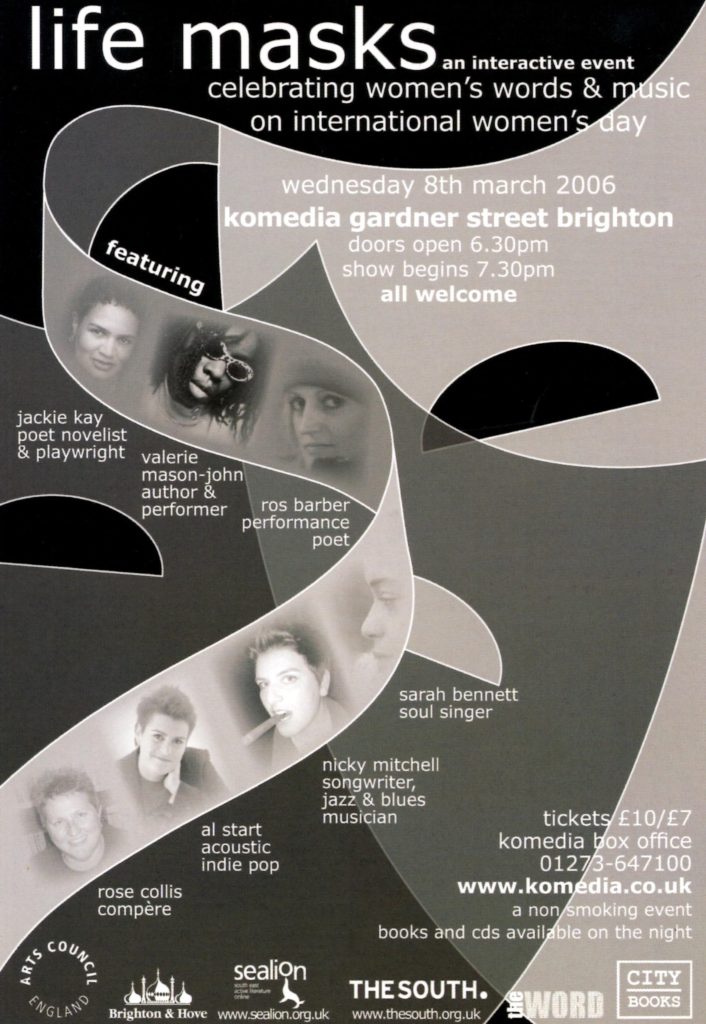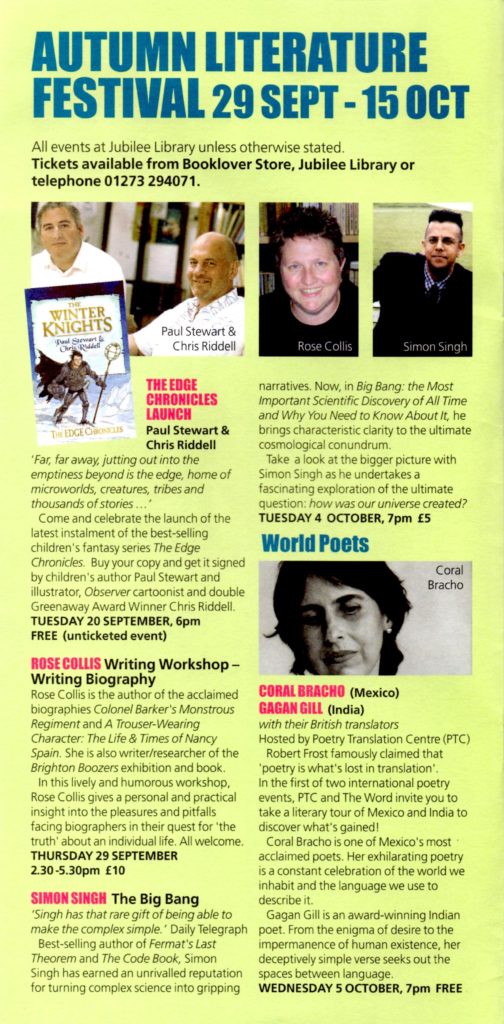 'If you hear of a workshop near you that is run by Rose, then I recommend that you book early and go, you won't regret it. In the meantime, you can always dip into her books; like Rose herself, they sound absolutely fascinating.'

Laura Wilkinson, hagsharlotsandheroines.com

'She talked movingly about her subjects as well as about the process of biographical writing. A very enjoyable session and an author to look out for.'

Chartered Institute of Library and Information Professionals