Written and produced by Rose Collis
Performed by Rose Collis, Keith Drinkel, Philippa Hammond and Guy Wah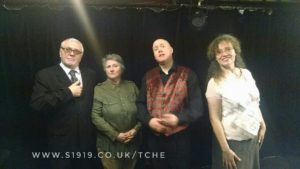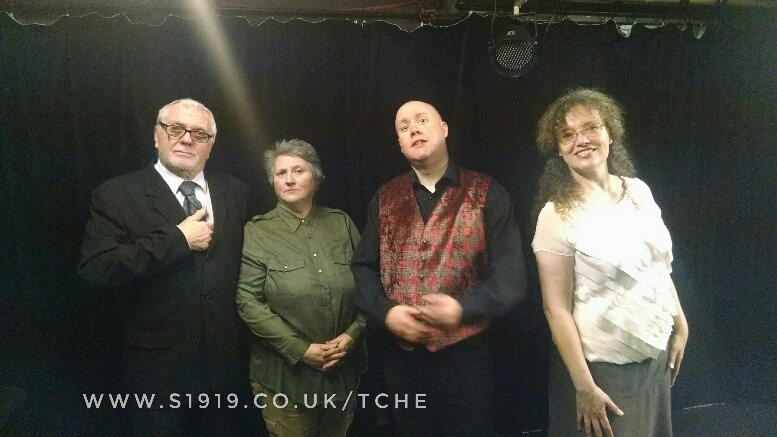 Directed by Thomas Everchild
The Trials of Colonel Barker, a new full-length stage play by Rose Collis based on her book Colonel Barker's Monstrous Regiment, makes its world premiere with a one-off rehearsed reading as part of the second Hove Grown Festival.
The play explores some of the most dramatic events in the complex and extraordinary life of Valerie Arkell-Smith aka 'Colonel Sir Victor Barker DSO', who veered from tragedy to farce and from fame to obscurity, but always strove to remain 'a perfect gentleman'.
Colonel Barker's story is one of identity: gender identity, hidden identities, class identities and the conflict between the public and the private identity.
Sunday March 26, 8pm
The Purple Playhouse, 36 Montefiore Rd, Hove BN3 6EP
 With thanks to Arts Council England, Jill Gardiner, Krazy Kat Theatre and Gladstone's Library for funding and match-funding; Hove Grown Festival; Purple Playhouse.
4 and 5-star praise for the rehearsed reading:
'Entertaining, witty, well-researched, extraordinary story.'

'Outstanding – the twist in this true story was unforeseen and brilliantly delivered that left audience astounded by this enjoyable performance'

'Eye-opening story of gender-bending marriage and duplicity in 1920s Britain, told mainly through fairground freakshow and courtroom drama.'

Award-winning playwright Judy Upton: 'A highly enjoyable script-in-hand performance skilfully brought to life this amazing true story. The play twisted and turned with pace, humour and pathos and I loved the framing device of the sideshow where Barker and 'wife' exploited their notoriety. I was impressed too by the objectivity and complexity in Colonel Barker's portrayal, letting us decide for ourselves if she was a con-woman or victim of gender/sexual discrimination.'