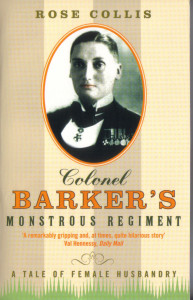 In an England devastated by the terrible losses of WWI, Colonel Victor Barker was a fine figure of a man. Dashing, well-respected, with impeccable manners, he was a model gentleman of good breeding and fine looks, and doted on a son who worshipped his war hero father.
But the uniform and military bearing concealed a big secret, revealed in a sensational trial at the Old Bailey in April 1929. For 'Colonel Barker' had been born a  woman. In 1923, as 'Col Sir Victor Barker', Valerie Arkell Smith had married Elfrida Hayward in St Peter's Church, Brighton and unwittingly sowed the seeds of her very public exposure.
The trial, which became one of the most scandalous news stories of the decade , led to her imprisonment as a woman – but on release, she resumed life as a man. Veering from tragedy to farce to fame to obscurity, this is the complex and extraordinary story of someone who always strove to remain 'a perfect gentleman'.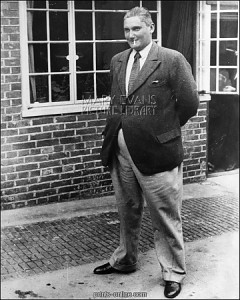 PRAISE FOR COLONEL BARKER'S MONSTROUS REGIMENT:
'Excellent… treads a careful line between sensation and sentiment.'

Daily Telegraph

'Fascinating… Collis's unpretentious, ribald, chatty style carries this ripping yarn.'

Time Out

'A fascinating tale…Collis has researched this book thoroughly, and she writes with a lively sense of humour.'

Anne Stevenson, Times Literary Supplement

'Rose Collis has delved meticulously…and produced a remarkably gripping and, at times, quite hilarious story.'

Val Hennessy, Daily Mail, 'Critic's Choice'.

'One of the oddest true stories ever told… film producers would be mad not to snap it up.'

Craig Brown, Mail on Sunday

'Rose Collis tells this story of deception with great skill, compassion and wit.'

Daily Express

'Written with style and feeling…'

Financial Times

'This entertaining romp would have made an appealing novel; the fact that it is a true story makes it yet more compelling… especially written in Collis's jolly, narrative style.'

The Good Book Guide
---