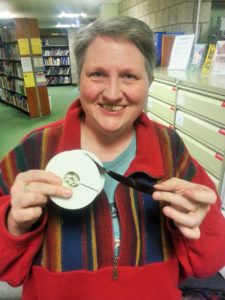 In the last three decades, Rose Collis has worked on a diverse range of history and heritage projects and public engagement events – podcasts, exhibitions, educational tours and illustrated talks.
This section features selected highlights of that work, in descending chronological order.
Early in 2018, Rose volunteered to narrate this excellent podcast: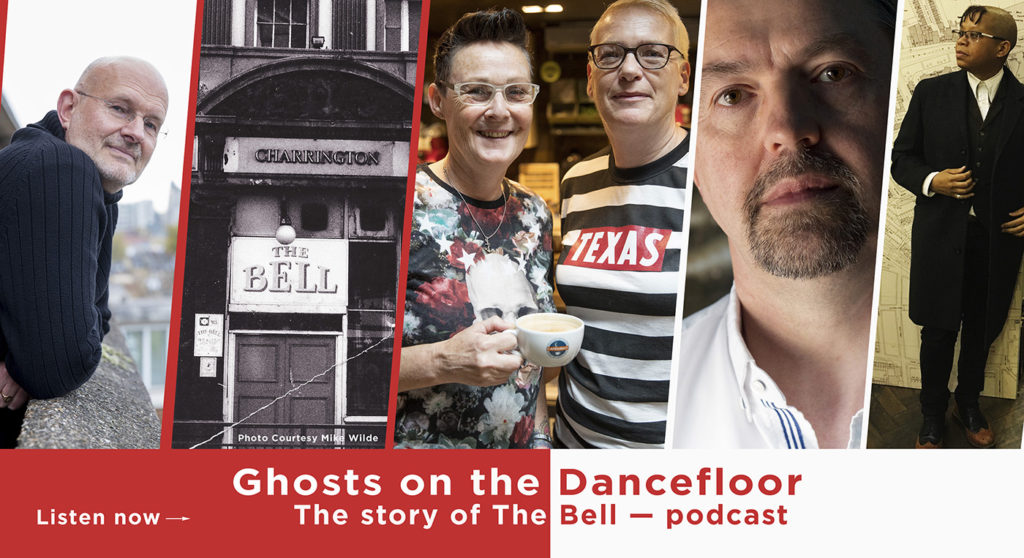 A podcast opening the door to the Bell, iconic lesbian and gay pub of the 80s and 90s.
Kings Cross. A run down part of London, haunted by addicts, homeless people, sex workers – and queers, drawn there by the music and energy of one pub. Situated on Pentonville Rd, this shabby Victorian pub was a sanctuary to lesbians and gay men from 1982 to 1995, a time when the AIDS epidemic provided a convenient excuse for unprecedented attacks on their lives and liberties from the police, the media and the government. The Bell was somewhere to escape to. Somewhere to drink and dance, laugh and love.
The music was key – eclectic, alternative, underground. The look was unmistakeable – flat tops in 501 jeans, made-up Goths in swathes of black, plumed dykes in leather and studs. And, running through the veins of every tribe, a spirit of protest, resistance and justice. This mix of counter cultural music, looks, love and liberation is given voice in this podcast featuring the memories of those who were there and called the place home, who share tales of toilets, tantrums and learning to waltz. Of the losing battle against gentrification in the area. And why, 30 years on, they're still dancing to the beat of the Bell.
Written by Rob Pateman
Produced by Polly Rodgers and Michael Hall
Narrated by Rose Collis
Music by Joe Button
With story support from Carlotta Manzi Davies
King's Cross Story Palace is funded by a Heritage Lottery Fund grant.
---
In August 2015, Rose Collis became the first Writer-in-Residence to be working at Coleridge Cottage in over one hundred years of National Trust care, as part of the Writing Places project.
Stephen Hayes, National Trust Property Administrator, who along with the staff and volunteers at Coleridge Cottage, chose Rose for the role, said, 'Rose brings a wealth of experience and knowledge as a writer, performer and alternative historian. Her work covers many genres, including theatre, biography, journalism, short-fiction and radio. Rose and guest writers will be organising events, masterclasses, workshops and talks at Coleridge Cottage, many of them offered free of charge, which will bring the stories of Coleridge's time in the West Country, including spies, addiction and revolutionary poetry into the spotlight to a much wider audience.'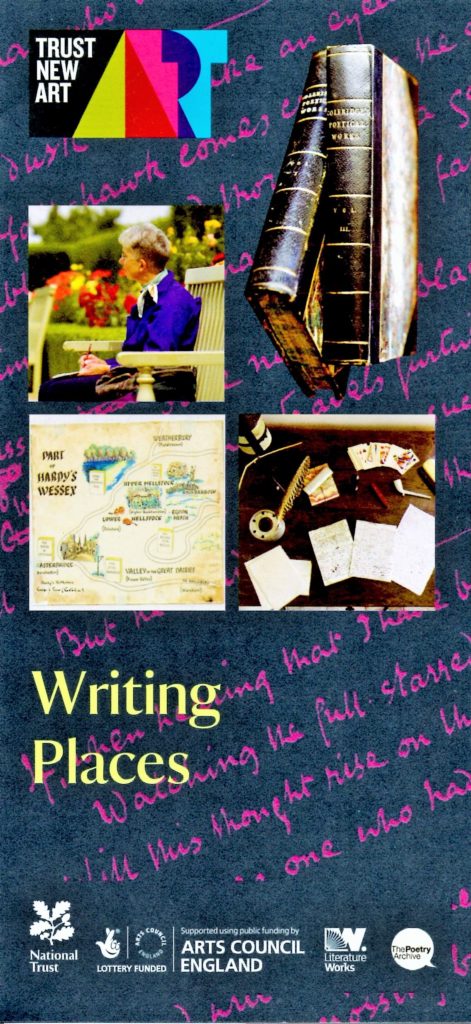 Rose delivered a programme of popular public engagement events:
Speaking Objects: A creative writing workshop which encouraged participants to unleash their imagination on some of the deceptively simple household and personal items and ephemera on display throughout Coleridge Cottage. What part did objects such as a fireplace, a hat, a laudanum bottle or a skillet play in inspiring major works of the Romantic movement? What was their history, and what can they tell us?

Domestic Dramas: Readings of Rose's specially-devised dramatisations about some of the domestic tensions involving Samuel and his wife Sara Coleridge, and William and Dorothy Wordsworth, adapted from journals, letters and texts by the prolific writer, May Byron.
Twilight Tales: On Halloween Night, visitors gathered by candlelight by Coleridge's fireplace with Rose Collis and other readers to enjoy extracts from Gothic works influenced by Romantic writers, including Frankenstein by Mary Shelley and The Vampyre by John Polidori, plus some of Coleridge's own darker moments.
Coleridge's Adventures in Arcadia: An informal stroll around the garden with stories about Coleridge's idyllic plans for self-sufficiency and the role the garden played in his work life.

Welcome to Your Pleasure Dome: Visitors could write a short account of what their version of Kubla Khan's 'Xanadu' would be like. Would it be as grandiose as the palace that Coleridge dreamed of (before the untimely interruption by the equally legendary 'person from Porlock), and the 'Xanadu' created by Charles Foster Kane in Citizen Kane. Or would it be something simpler and more personal?
Rose's blog about her time as Coleridge Cottage Writer-in-Residence can be read here:
---
Queer in Brighton — conducted research workshops and education tour for HLF-funded history project, and provided many images for the tie-in book. Brighton, 2014
Queer in Brighton: Differences, Place and Histories — Does Worthing HAVE a Gay History, Then?, lecture, University of Brighton, 2013

In 2013 and 2014, Rose Collis worked with the Sussex-based youth-led young people's organisation, Blueprint 22, on a number of history projects. Together, they created the first LGBT history project in West Sussex: Screened Out.
Participants worked with LGBT residents of all ages to explore the impact films featuring LGBT characters and themes had on their lives through the decades. Its outcomes included:
Wilde About Worthing, the first ever LGBT tour aimed at young people aged 16-25, devised and led by Rose Collis. The  historical personalities included Oscar Wilde, Maureen Colquhoun, Maureen Duffy, Lindsay Anderson, Gluck and Harry Hay.

A digital timeline about historic films which had LGBT themes and characters.

A short documentary, available to view free.

A companion e-book, written by Rose Collis and Blueprint 22, available on Amazon. https://tinyurl.com/yav42qpy 50% of its profits go to Blueprint 22.
Rose also contributed LGBT historical content for another B22 project Future Focus, in conjunction with Rustington Museum.
---
In 2012, Rose Collis co-created the UK's first ever LGBT history app
In 2007, Rose Collis contributed material about Joe Orton's links to Brighton for the dedicated online exhibition dedicated to his life and works, set up by Alison Forsythe. www.joeorton.org
This coincided with the opening of a major exhibition hosted by New Walk Museum and Art Gallery Leicester, to commemorate the 40th anniversary of Orton's death.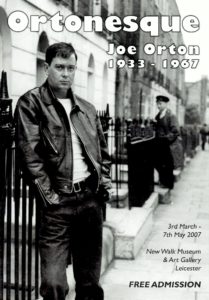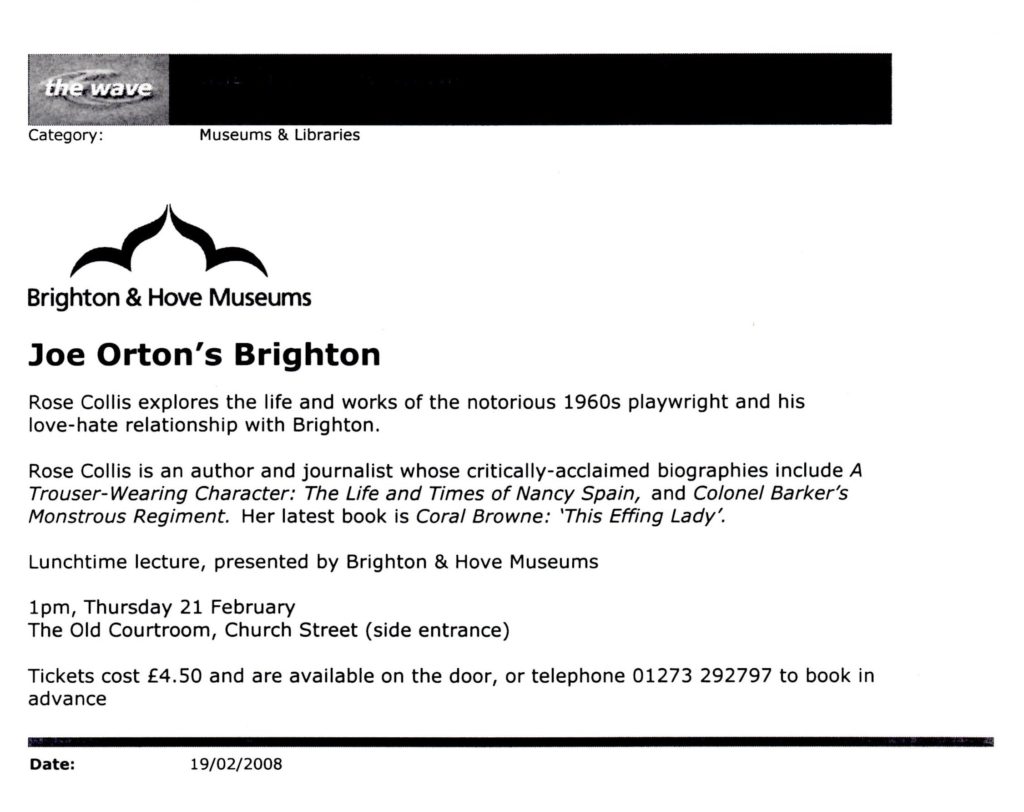 In 2006, she wrote and researched online content for the hugely successful Icons Project, a national web project on British culture, commissioned by Culture Online. http://www.icons.org.uk/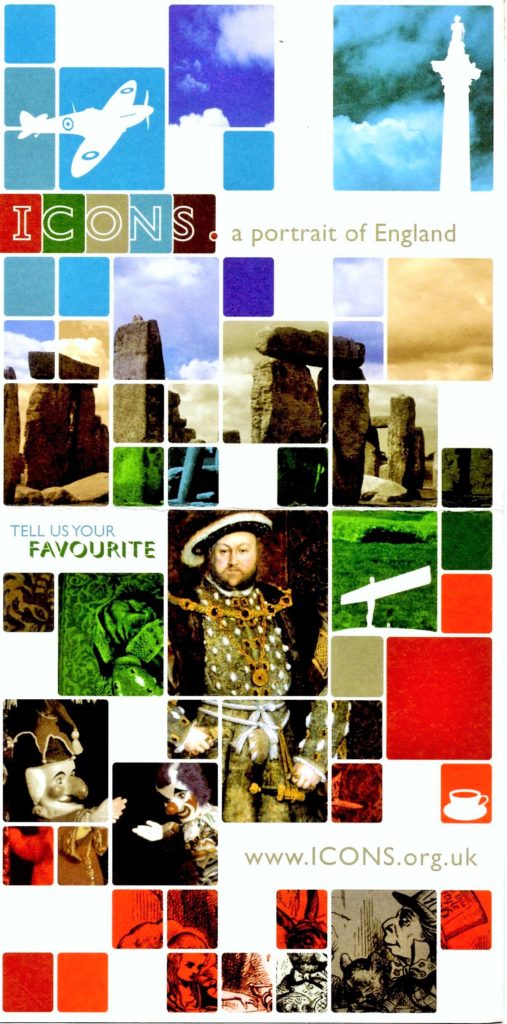 That same year, Rose co-created and hosted the Brighton History Centre's first ever drop-in event for LGBT History Month, featuring a desktop display of artefacts, books, ephemera, etc. She initiated this event and worked with BHC staff in its preparation. It attracted many visitors who had not previously been to the History Centre and, in many cases, were not even aware of its existence or facilities.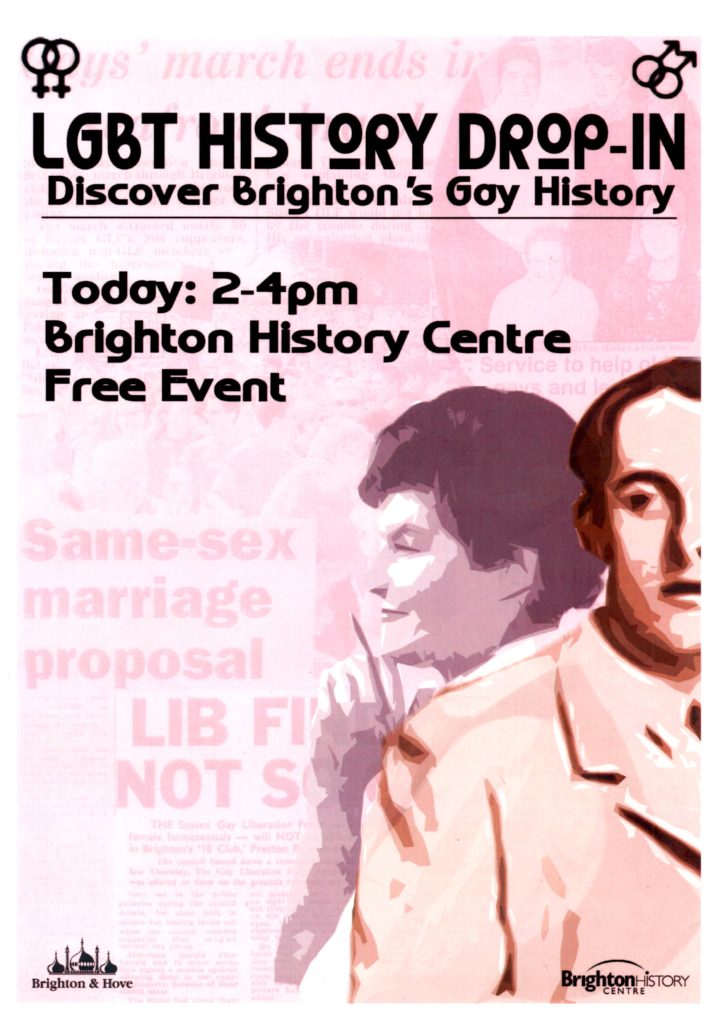 Later that year, Rose and BHC staff member Paul Jordan ran a very successful History Centre stall at Brighton Pride in Preston Park.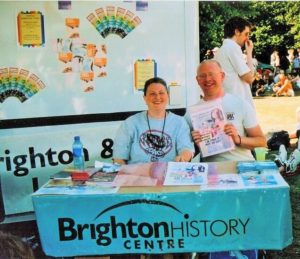 In 2005, Rose Collis was the writer and principal researcher for the immensely popular Brighton Boozers exhibition which ran for 12 months at the Brighton Museum & Art Gallery, and then at Jubilee Library Brighton. She also wrote the book of the same name, which went on to become one of the Museum's best-selling titles.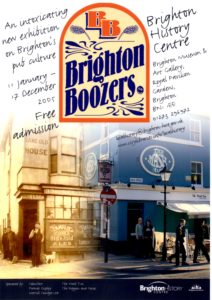 In 2000, Rose Collis devised and curated the Literary Pride in Brighton and Hove exhibition, Hove Library — to coincide with the Pride festivities. The exhibition was a celebration of Brighton & Hove's rich LGBT literary heritage and featured books and literary ephemera from her own collection and others, including writer and editor Peter Burton.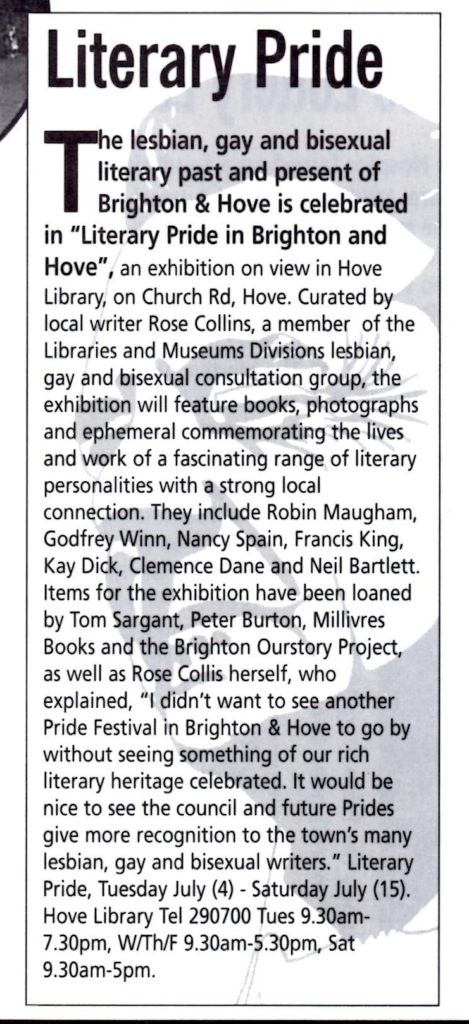 In 1998, Rose Collis and Tom Sargant of Brighton Ourstory co-created the pamphlet Making an Exhibition of Ourselves, featuring an LGBT 'trail' of Brighton Museum and Art Gallery, published by Brighton Ourstory Project, with illustrations by Joyce Chester.