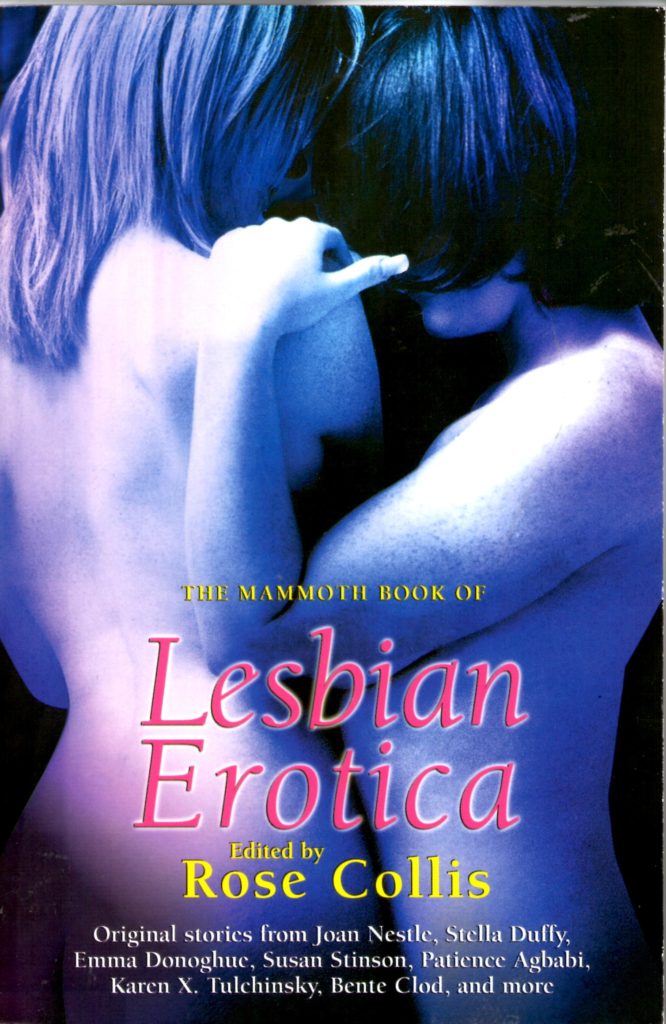 This collection of 48 original tales commissioned especially for this daring volume of international lesbian fiction brings together an eclectic and dynamic selection by women writers from around the world.
Their writing covers the widest emotional spectrum – from intimate reminiscences and intensely personal experiences, to recounting witty and humorous encounters and magical matches.
The travails of star-crossed lovers in Vancouver contrast with a fiery encounter in snowbound Iceland, while ritualistic preparations of a Japanese girl for the return of her warrior queen cast light on the rites of grief, observed by a lonely old woman for the passing of her lover in a shadowy corner of midwestern America.
Contributors include Joan Nestle, Stella Duffy, Emma Donoghue, Karen X. Tulchinsky, Susan Stinson and Bente Clod.
PRAISE FOR

THE MAMMOTH BOOK OF LESBIAN EROTICA



'… a collection which mixes sex and sensuality to great effect… it's great to see European and Antipodean writers side by side with north Americans for once.'                                                                             

Diva

'Simple wonderful collection of lesbian erotica brought together by Rose Collis. At a time when so much erotic lesbian writing seems tacky, or to cater for a market not wholly lesbian, this came as a refreshing change. I loved it.'                                                                          

G-Scene

'One of the biggest, most diverse and best value erotic collections we've ever seen. Whatever your peccadillo, this book reads like a gastronomic menu of pleasure.'                                                              

Libertas