GHOST WRITER
 THE INCOMPARABLE LIFE OF
CLEMENCE DANE, 
THE REAL 'MADAME ARCATI'

By Rose Collis
'I have been continually asked: "What is Clemence Dane like?".
What is she like?
I do not know. For she is not one woman, but many.'
 Actress/writer Nancy Price
---
In the fifty years following the First World War, Clemence Dane CBE (née Winifred Ashton) was Britain's most influential, versatile and successful female writer and arguably the 20th century's most complete and versatile female creative force this country has produced: novelist, playwright, screenwriter, journalist, editor, sculptor, painter, broadcaster, lecturer, teacher and pioneering feminist.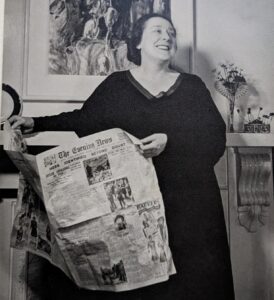 Her works included 14 novels, 23 stage plays, 28 screenplays, four detective novels, four non-fiction titles, numerous TV and radio dramas and talks, libretti, lyrics, pageants, stage and literary criticism, plus countless articles, short stories and poems for publications including Good Housekeeping, Times Literary Supplement, Woman's Journal and Time And Tide.
Clemence Dane was one of the most important and influential British women in the trans-Atlantic film industry in the 1930s and 1940s. She was the joint first British female screenwriter to win an Oscar, for Perfect Strangers, the same year as Muriel Box (and the only ones to do so until Emma Thompson in 1995 for Sense And Sensibility).

From 1933 to 1946, she was a highly respected script doctor and adapter, regularly called on by Hollywood and UK producers and directors alike.  Her cinema colleagues included Alfred Hitchcock, David O. Selznick, Alexander Korda, Michael Powell, David Niven, Charles Laughton, Douglas Fairbanks Jnr, Rex Harrison, Richard Addinsell, RKO, Universal, Gainsborough Pictures and Laurel Films.
She was co-recipient of The League of Nations Committee on Motion Pictures' 1937 Cinema Medal of Honor for Fire Over England.
 The New York Times once correctly observed, 'Clemence Dane's special distinction as a writer is to have won distinction in many different literary fields and to have been mediocre in none. To classify a writer of so many superlative qualities is indeed difficult.'
And yet she has been woefully neglected — an almost spectral figure, a literal 'ghost' writer found in so many cultural corners, though hiding in plain sight in so many cultural nooks and crannies.
---
Let me take you on a little guided tour: that much-admired portrait and bust of Noel Coward in the National Portrait Gallery?
She created those.
That bust of Shakespeare which stands in the foyer of the Royal Shakespeare Theatre, Stratford?
That's one of hers too.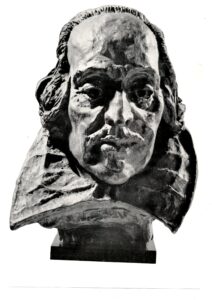 And the bust of Ivor Novello in the Theatre Royal, Drury Lane.
---
Now let's go over to the bookshelves: 
she launched her writing career in a blaze of glory with the controversial novel Regiment of Women (1917), about ill-fated lesbian love in a private girls' school, based on her own experiences at a school in Germany with a teacher. She did the same with her equally controversial first stage play, A Bill of Divorcement, later adapted into the film that began Katharine Hepburn's 60-year screen career, and the first of three adaptations the play, itself a major West End and Broadway success.
---
Turn on the TV now:
those films like The Angel and the Trumpet, Perfect Strangers, Transatlantic Tunnel, Bonnie Prince Charlie and Fire Over England that pop up regularly on the Talking Pictures channel? 
She wrote or co-wrote them all.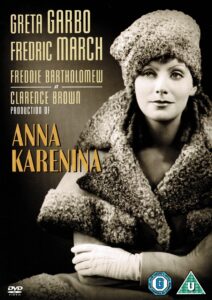 And, of course, one of Greta Garbo's best-loved pictures, Anna Karenina.
---
Now let's have a look inside the multi-plaqued 'Actors' Church', St Paul's Covent Garden, just yards from where she lived for 30 years.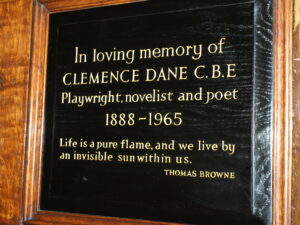 Her plaque is tucked behind a pew by the front door — nowhere near as prominent as some of her better-known friends commemorated, 
such as Sybil Thorndike and Ivor Novello.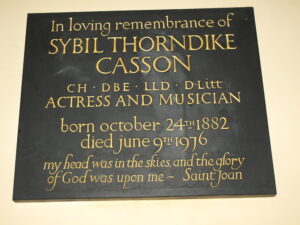 Now, nearly 80 years after she made Oscar history, it is time to reveal the extraordinary life and career of this phenomenal polymath and see her reclaim her rightful and unique place in 20th century literary, stage and cinematic history.
---
Clemence Dane was the core and heart of a professional and personal circle which included many of the 20th century's most famous and accomplished lesbian and gay artists on both sides of the Atlantic.
Her 'supporting cast' of colleagues and friends included: Alfred Hitchcock, Greta Garbo, Marlene Dietrich, Ivor Novello, Katharine Hepburn, David O. Selznick, Alexander Korda, Michael Powell, David Niven, Charles Laughton, Vivien Leigh, John Gielgud, Ian Fleming, John Galsworthy, Gladys Calthrop, James Whale, George Cukor, Douglas Fairbanks Jnr, Katherine Cornell, Eva La Gallienne, Sybil Thorndike, Deborah Kerr, Sir Hugh Walpole, Graham Greene, Margaret Rutherford, Joyce Grenfell, Joyce Carey, Richard Addinsell, Victor Stiebel, Peggy Webster, Dame May Whitty, Judith Anderson and many others.
Most significant were (in alphabetical order):
Richard Addinsell (1904 –1977): acclaimed stage and screen composer; notable works include the music for Dangerous Moonlight, Gaslight, The Roman Spring of Mrs Stone, Blithe Spirit, Dane's films Fire Over England, The Amateur Gentleman and Farewell Again.
Their stage collaborations included Adam's Opera and Come Of Age.

Brian Aherne (1902-1986): Popular and Oscar-nominated stage, film, radio and television actor in Britain and America. Frequent co-star of Katharine Cornell on Broadway.
Hugh 'Binkie' Beaumont (1908-1973): legendary theatre producer, staged several Dane plays including Cousin Muriel; his biographer said, 'Winnie was the mother he had never had and it was not until their friendship started that he realised what he had been missing.'
Helen de Guerry Simpson Browne (1897-1940): Australian-born writer. With CD, wrote the crime novels Enter Sir John, Printer's Devil and Re-Enter Sir John and the play Gooseberry Fool.
Gladys Calthrop (1894-1980): acclaimed theatre and film designer, lifelong friend of Noel Coward; designed most of his best-known works. Designed Dane's Alice In Wonderland. Had a long relationship with Eva Le Gallienne.
Joyce Carey OBE (1898-1993): character stage, TV and film actress. Daughter of actress Lillian Braithwaite, who starred in Dane's A Bill of Divorcement.
Katharine Cornell (1893-1974): American stage legend. Her career was launched by two New York productions of Dane plays, A Bill of Divorcement (1921) and Will Shakespeare (1923).
Sir Noel Coward (aka 'The Master') (1899-1973): Dane was one of four women — the others being Gladys Calthrop, Lorn Loraine and Joyce Carey — at the heart of what Coward and his companions called 'the family'. As Graham Payn explained, 'The "family" was our support system. And we were family. Not your conventional Victorian family, but in many respects something better, more alive, because we chose each other. We got together and stayed together because we wanted to be together.'
Basil Dean (1888–1978): theatre producer. His Rendean company produced many of Dane's stage plays; directed A Bill Of Divorcement and Will Shakespeare in London. He also produced and directed Jacob's Ladder, the play which took her back to the stage in 1942.
Douglas Fairbanks Jnr, KBE, DSC, KStJ (1909-2000): actor, writer, director, producer and much-decorated Navy officer. Star of Dane's works Amateur Gentleman and Moonlight Is Silver.
Marius Goring, CBE FRSL (1912-1998): Acclaimed stage and screen actor, and co-founder of Equity. Co-starred in The Happy Hypocrite.
Joyce Grenfell OBE: singer, actress and writer. Met Dane in 1940, after Christian Science Monitor asked Grenfell to interview her and they became lifelong friends. In 1942, Dane introduced her to the composer Richard Addinsell, who became the composer for many of her best-known and loved songs.
Eva Le Gallienne (1899-1991): Emmy and Tony award-winning American stage actress, producer, director, translator, and author; founder of Chicago's Civic Repertory Theatre. Partners included Mercedes De Acosta, Peggy Webster and Gladys Calthrop.
Barry Jones (1893-1981): actor in British and American films, and on the stage in both countries. Films included Brigadoon, Demetrius and the Gladiators and The Robe. Appeared in Dane's Moonlight Is Silver.
Sir Alexander Korda (1893-1956): Hungarian–born film director, producer and screenwriter, who became one of the most important figures in British cinema. Directed Dane's Oscar-winning Perfect Strangers.
David Niven (1910-1983): Oscar-winning British actor, soldier, memoirist, raconteur and novelist. Dane scripted his disastrous film Bonnie Prince Charlie. During one of her stints in Hollywood, they were both 'tenants' on Douglas Fairbanks Junior's estate
Ivor Novello (1893-1951): actor, dramatist, singer and composer Performed in Dane and Addinsell's The Happy Hypocrite, 1935, co-starring Vivien Leigh. Co-produced their musical Alice. Lifelong friend, with his partner 'Bobbie' Andrews (1895-1976).
David O Selznick (1902-1965): Legendary Hollywood producer at RKO and then M-G-M. He bought A Bill of Divorcement for RKO, gave Dane her first Hollywood assignments and persuaded Louis B Mayer to use Dane as a writer on Anna Karenina.
G.B. (Gladys Stern) (1890-1973): Prolific writer of novels, short stories, plays, memoirs (ten volumes), biographies and literary criticism. Met Dane in the 1920s and were often working in Hollywood together during the 1930s.
Victor Stiebel (1907-1976): Royal couturier, and lifelong partner of Richard Addinsell. One of Britain's top designers in the 1930s and 1940s.
Dame Sybil Thorndike Lady Casson, CH, DBE (1882-1976) and her husband Sir Lewis Thomas Casson MC (1875-1969): British theatre legends. Lifelong friends and colleagues of Dane. Dane wrote Eighty in the Shade, based on the relationship between Ellen Terry and her daughter Edith Craig, to celebrate their golden wedding anniversary.
Sir Hugh Walpole CBE (1884-1941): novelist, war journalist and screenwriter. Subject of one of Dane's non-fiction books, Tradition and Hugh Walpole, 1929. Co-wrote Claude Houghton: An Appreciation With Bibliography, with Dane, 1935. Co-founded The Book Society with her in 1929.
Margaret 'Peggy' Webster (1905-1972): American-British theatre actress, producer and director. Daughter of screen and stage actors Dame May Whitty and Ben Webster, who co-founded British Equity. Had an affair with Eva Le Gallienne; her long-term partner was the author Pamela Frankau.
James Whale (1889-1957: Legendary theatre and film director, responsible for the first production of Journey's End, starring Laurence Olivier, and classic films Frankenstein and The Invisible Man. Diana Wynyard CBE (1906-1964): Oscar-nominated film and stage actress who starred as Charlotte Bronte in Dane's Wild Decembers and became a lifelong friend. Her best remembered films are Cavalcade and Gaslight (1940).
Central to her life were the long personal and professional relationships with the two women — first Elsie Hoffman, then Olwen Bowen-Davies — who, sacrificing their own careers, devoted themselves to her professional and personal well-being, in what could be called 'Boston marriages'.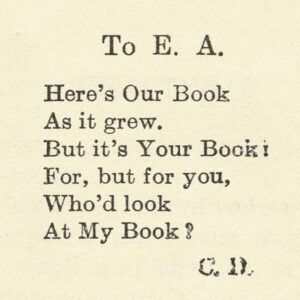 As Stella Benson observed, 'Clemence Dane has all the mental and imaginative advantages of being a woman as well as the physical advantages of having a wife, nay, a harem of wives. Her wives slave themselves weary to save her a moment's doubt or effort, verify all her literary references and make her meals, put her to bed and leave her quiet and free of all responsibilities if she wants a rest, never expect any reward, never ask her for anything.'
---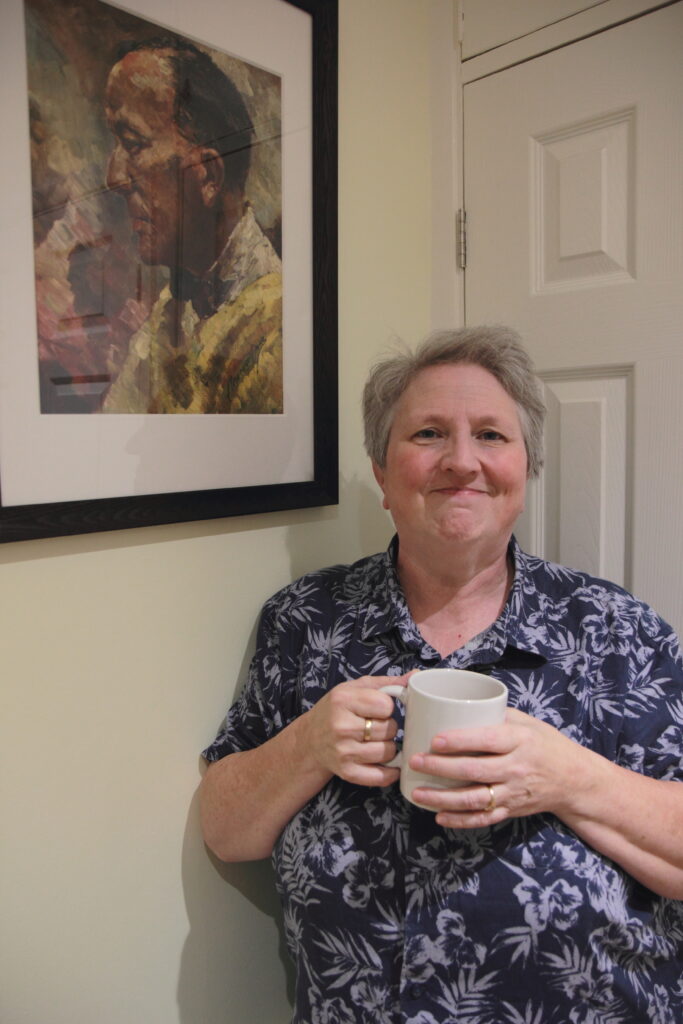 In 2008, I became the designated Clemence Dane biographer after recommendations from notable biographer Andrew Lownie and literary critic and Cambridge University lecturer, Alison Hennegan, with the full permission and co-operation of the Dane executors, literary estate and the Noel Coward Archive Trust.
Since then, I've continued to collect material and undertake extensive and previously unexplored research about Clemence Dane's life and work.  I have given popular talks about Dane at the V&A, the National Portrait Gallery, for Equity, at the University of London, public libraries in Worthing and Brighton and, most recently, at the prestigious conference Noel Coward: Past, Present and Future at the University of Birmingham.
In 2016, I wrote and performed the one-woman stage play, Wanting the Moon based on my research, and the show was staged in London, Brighton, Hove and Worthing. Dane's long relationship with Noel Coward — including his wish that she play Madame Arcati in Blithe Spirit — was central to the play and its themes.
In 2021, I wrote a feature for the Noel Coward Archive Trust website and Home Chat magazine to coincide with the acclaimed exhibition Noël Coward: Art & Style at the Guildhall Art Gallery.
---