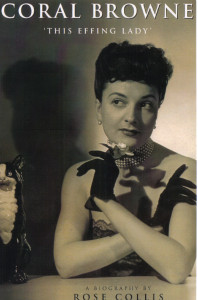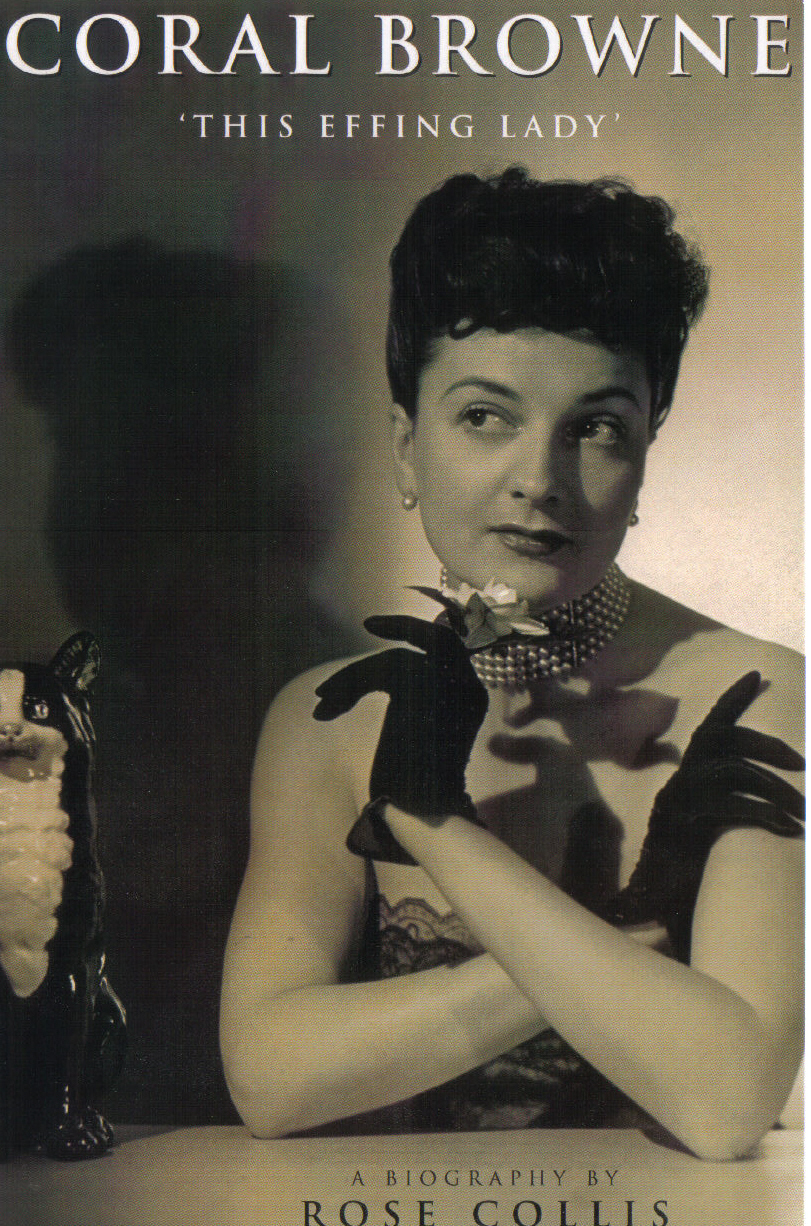 Described by Alan Bates as 'mischievous, alarming, unpredictable and outrageous', the indomitable Coral Browne towered over the British and American stage for nearly half a century.
Prodigiously talented and highly unconventional, Coral forged a reputation as a great wit, and is best remembered for a series of iconic performances in films such as The Killing of Sister George, Auntie Mame, Dreamchild and The Ruling Class.
She was also renowned for her generosity and commitment to her friends, who included Alec Guinness, John Schlesinger, Barry Humphries, Alan Bennett, Vivien Leigh, Patrick White, Angus McBean and Roddy McDowall. In This Effing Lady, Rose Collis draws upon interviews with friends and family, including Victoria Price, Prunella Scales, Dame Eileen Atkins, Ned Sherrin, Sheridan Morley, Pam Gems, Jill Melford, Sarah Badel, Gavin Millar and Liza Goddard, and a wealth of archive material and previously unpublished correspondence between Coral and Alec Guinness, Vincent Price, Guy Burgess, John Schlesinger, Alan Bates, Alan Bennett and many others, to produce an immaculately researched and correspondingly witty account of the life of a remarkable and truly original star.
'This Effing Lady' was launched with a sell-out event at the Cottesloe, Royal National Theatre, with a star-studded audience including Prunella Scales, Timothy West, Julian Glover, Isla Blair and Pam Gems: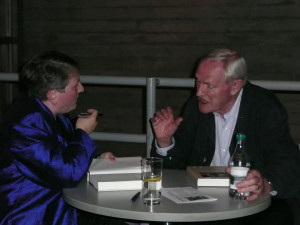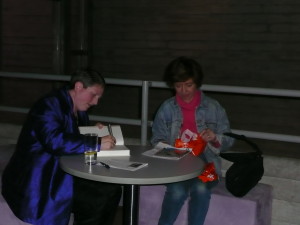 PRAISE FOR CORAL BROWNE: 'THIS EFFING LADY'
'Hugely enjoying the book'
Prunella Scales
'It is a most compelling book.'
Nigel Havers, star of Single Spies

'I absolutely love it. So detailed and rich. My only problem is that I'm supposed to be reading something to review on Richard and Judy's book show and I can't put Coral down!'
Bill Paterson
'Rose Collis's biography is hugely entertaining and awesomely well researched… [her] witty book goes beyond fag-hagiography to show Coral's faults as well as the generous spirit which made her  "Darling Coral" to so many.'
Daily Mail
'Her book is elegant and moving, a hoot…'
Daily Telegraph
'The fruitiest Browne anecdotes are contained within this poisonously enjoyable book…Collis tells you when she detects the musty smell of theatrical apocrypha…'
Independent on Sunday
'Miss Collis…recognises and recounts, with cutting clarity, the less savoury side of the aging, fading star.'
The Spectator
Top 10 Books Of The Year: No.3, Coral Browne: 'This Effing Lady'
'Her extraordinary life, loves and career are captured in this thoroughly researched and absorbing biography.'
TNT

'Rose Collis interviewed scores of Coral Browne's surviving friends and travelled more than forty thousand miles to gather the material that makes "This Effing Lady" such a delight.'
360 Magazine
'Rose Collis's admirable biography perfectly captures the wicked wit and the sheer fun of the woman.'
one80
'Witty and well-researched in the capable hands of Rose Collis.'
Diva