'FORTY YEARS OUT' – STUDY DAY, BISHOPSGATE INSTITUTE

Rose Collis has been an out and proud lesbian writer, performer, historian and activist for four decades. During that time, she has witnessed, participated in and chronicled many key events in LGBTQ history, but especially those affecting and emanating from the lesbian community. This history includes

Gay's the Word's battle

with HM Customs, the roles played by

Oval House

and

The Drill Hall

in performance/activism, and the diverse responses to the

AIDS crisis

and

Section 28

– plus her four years as the first lesbian co-editor of the influential 'Out in the City' section of City Limits magazine.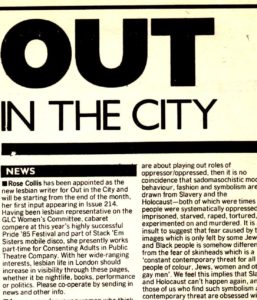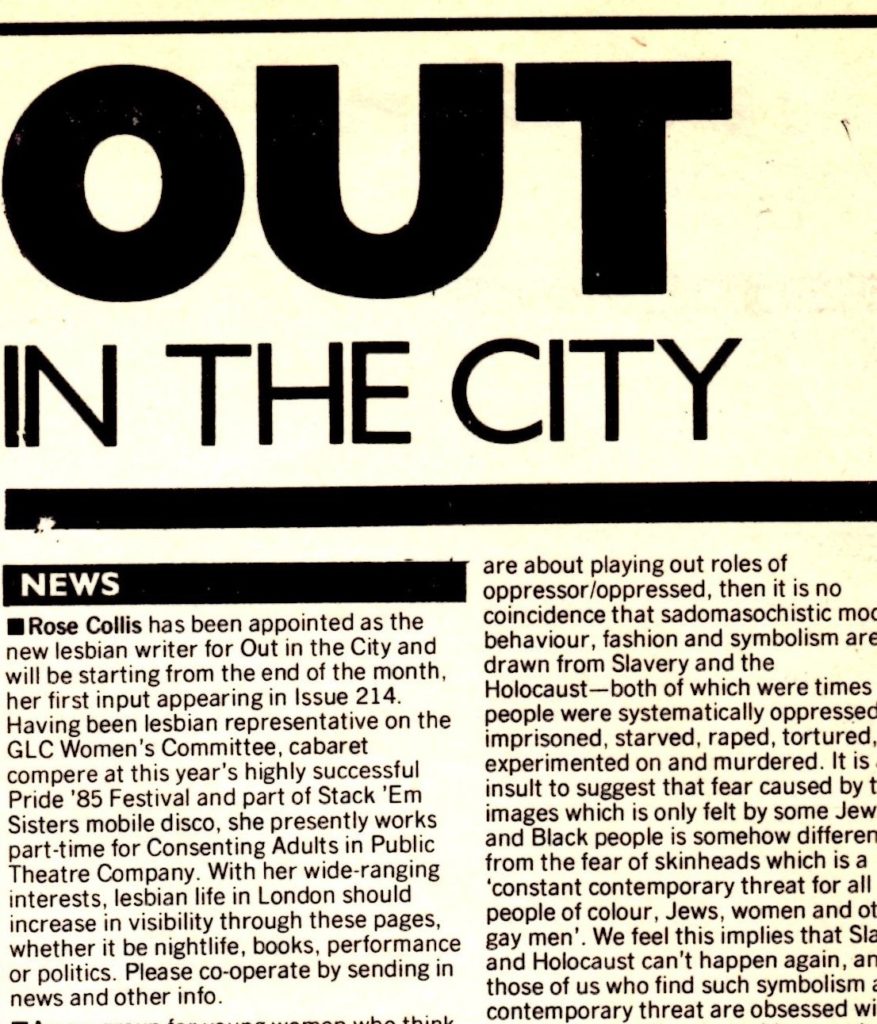 Join her for this rare opportunity to explore forty years of history, featuring cuttings, photos, objects and ephemera from her private archive that

complements a number of Bishopsgate Institute holdings.
Rose explains:
'2018 marks the 40th year since I first started coming out to people (a lifelong process, as I have discovered) and, in 2019, it will be 40 years since I went on my first Gay Pride March (sic) in London. I'd been thinking about devising some sort of multi-media project that would tie-in with those landmark dates and allow me to share some of the remarkable archive I've collected during those four decades.

So I was delighte

d when the call-out came from Bishopsgate Institute for tutors to host LGBTQ Study Days, and I was asked to do one of them. Devising and presenting this event affords me a great opportunity to offer students a 'taster' of my archive and my experiences, and preparing for it has also helped me in the early development of a much bigger project for 2019  that I'm hoping to get funding for.


'This is not going to be a dry and dusty academic study day, because I don't do "dry and dusty" academic. Instead, it will feature a veritable smorgasbord of historical material, including some rare recordings of lesbian and gay songs from the 70s and 80s, video clips, a selection of 70s and 80s publications from my archive to browse through, a little artefact-based quiz — and, of course, many, many images of material from my archive, accompanied by my first-hand anecdotes. What's not to like?'

Saturday November 17, 10am-4pm
Bishopsgate Institute, 230 Bishopsgate, London EC2M 4QH
£62/£47 concs. Max number of students: 16
All welcome.
To book, visit https://tinyurl.com/ybjay2s4
---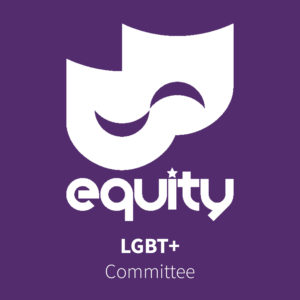 Since her election to Equity's LGBT+ Equalities Committee in June 2017, Rose Collis has been working tirelessly to help progress its two-year plan of aims and objectives (see event details below).
This has included being an official delegate at both the union's Annual Representative Conference in May, proposing and speaking to the Committee's motion and attending several important fringe events, and representing the Union at the TUC LGBT+ Annual Conference.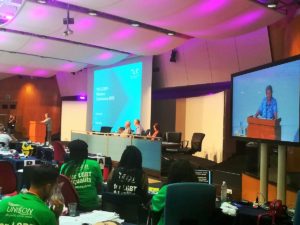 Below is the text of the Committee's TUC motion – which was supported by many union comrades – and Rose's speech, which was rewarded with rapt attention, followed by great applause by the conference:
THE MOTION:
The plight of LGBT+ refugees and asylum seekers in the UK, some of whom are or may be performers, creative workers and other professionals,  exposes them to degrading treatment from the Home Office and/or Department for Work and Pensions, including having to undergo humiliating examinations  to 'prove' their sexual orientation.
The ongoing mishandled BREXIT process, and the UK's resulting withdrawal from the EU Charter of Fundamental Rights, reduces further legal safeguards for those seeking asylum in the UK, and in particular their opportunity to seek legal redress for mistreatment in the handling of applications to gain residency and formal legal status. We call upon Conference to work concertedly with all those organisations representing the interests of refugees and asylum seekers, to underline the specific exposure of LGBT+ people to the loss of fundamental legal protections as a result of BREXIT, and that a specific lobbying strategy is deployed during the passage of the EU Withdrawal Bill to ensure that appropriate legal safeguards are devised and adopted into domestic legislation. This should include working with public sector unions, including PCS, who represent workers in departments such as Home Office, DWP and other public services, to ensure we are campaigning against policies, not the workers.'
THE SPEECH:
Conference, our motion is demanding clarity, assurances and certainty in a time of almost unprecedented political and economic insecurity, doubt and uncertainty. With a government that is content to abandon the social and economic union of Europe, it falls upon us — the union movement — to try and ensure that some of the most vulnerable individuals in the Commonwealth and elsewhere, who come to these shores seeking refuge and asylum from persecution, are not abandoned as well.
The most recent Home Office figures reveal that, out of the 3,535 asylum applications made by persecuted LGBT people, more than two-thirds were rejected. The problems and dangers facing these people cannot be exaggerated or over-stated, nor can they be ignored. And, when the UK is outside the EU, LGBT+ people could find it even harder to rely on rights guaranteed by the European Convention on Human Rights.
The Stonewall report, No Safe Refuge, states, 'As a last resort, Britain might promise a life of safety and dignity. Gaining refuge is considered by many the only chance to survive.' Yet, 'Each year, thousands of asylum seekers are placed in detention in Britain. And Britain is one of the few countries in the world that practises indefinite detention.'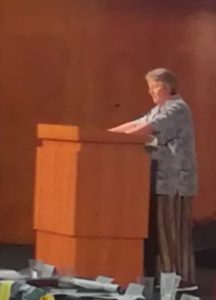 And indeed, dangers are found in the very places where they should feel safer — namely, the asylum accommodation which is provided by the Home Office, but managed by private companies. Some individuals have said they face physical and sexual assaults similar to those that caused them to leave their countries of origin, but they are often afraid to report the abuse to the police or Home Office, in case it damaged their case and, even when they do, the problem is not dealt with.
Kate Hendickson, a trans* asylum seeker from Trinidad, filmed her housemate yelling abuse at her. However, after showing the video to an officer at G4S, the company which managed the accommodation, she was told nothing would be done about her abuser.
In 2004, Aderonke Apata, a lesbian from Nigeria fled to London. She had been tortured by the Nigerian Police, and a Sharia court sentenced her to death for adultery and witchcraft. She spent the next 13 years fighting for the right to remain here, because a judge ruled that she was 'pretending to be a lesbian' and was finally granted asylum last August.
And, in one of the most recent cases, another asylum seeker from Nigeria, Adeniyi Raji, is facing deportation after being held for six months an in immigration detention centre.
Because he is a gay man, Adeniyi was beaten, sacked from his job and received numerous death threats on social media. He is currently appealing against the decision.
Conference, I have written and perform a one-woman play about the writer, artist and Equity member Clemence Dane. At the end of Second World War, she wrote a poem to celebrate and express why so many Commonwealth citizens wanted to defend and preserve this country that they, and she, called 'The Welcoming Land'. With so many of our sisters and brothers facing danger and discrimination, I would like to remind us, and and those whose help we seek on their behalf, why we must ensure this country remains so.
And I quote:
In the beginning the people came to the island,
trampled the sands, climbed the white cliffs to the downs,
British and Roman people, Saxon, Norman and Dane,
Then came exiles who fled from death,
Hunted Huguenots, Jews from Spain, to the wise island,
Drew sobbing breath in the easy air, smelt the May
sweet as a kiss on a summer's day,
and wept, and worshipped the land.
They gave it their craft, their skill, their sweat,
They spent their lives to make lovelier yet
the country of cornfield and briar rose,
The people's England,
The welcoming land.'
---
EQUITY LGBT HISTORY MONTH EVENT BY ROSE COLLIS, FEBRUARY 28 2018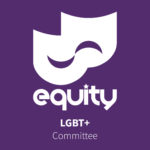 In February, performer and writer Rose Collis gave a new illustrated presentation – Player Kings and Queens: Equity Founders and Friends in LGBT History, at a special LGBT History Month 2018 event hosted by the entertainment union Equity.
Equity was formed in 1930 and its founding members included many major lesbian, gay and bisexual stage stars of the day, including Ivor Novello, John Gielgud and the union's first female President Beatrix Lehmann.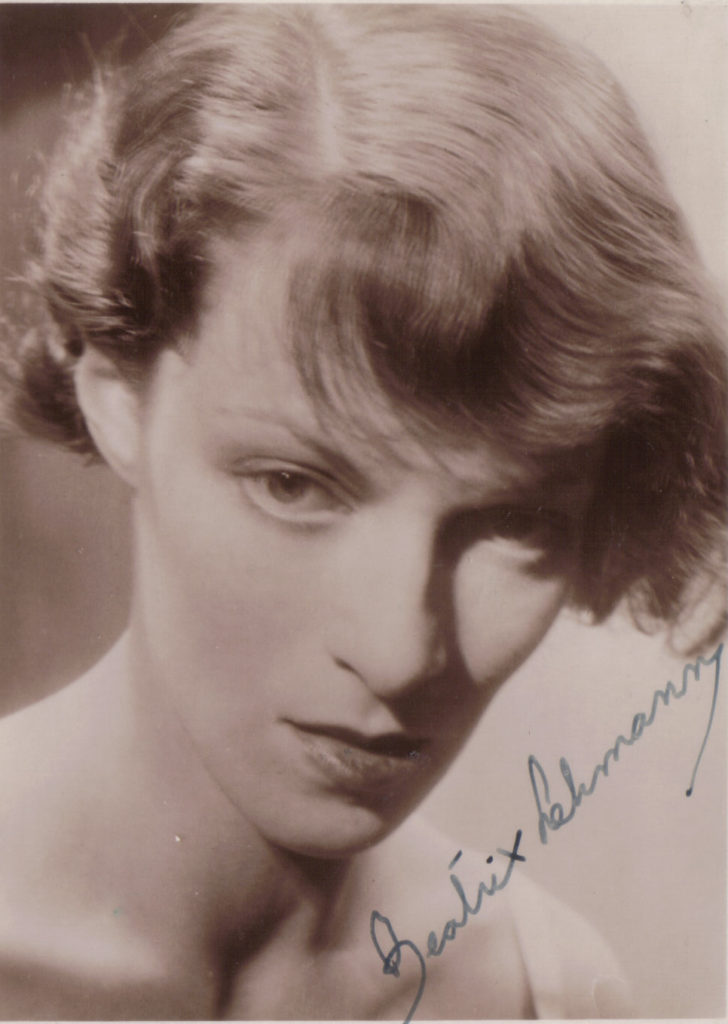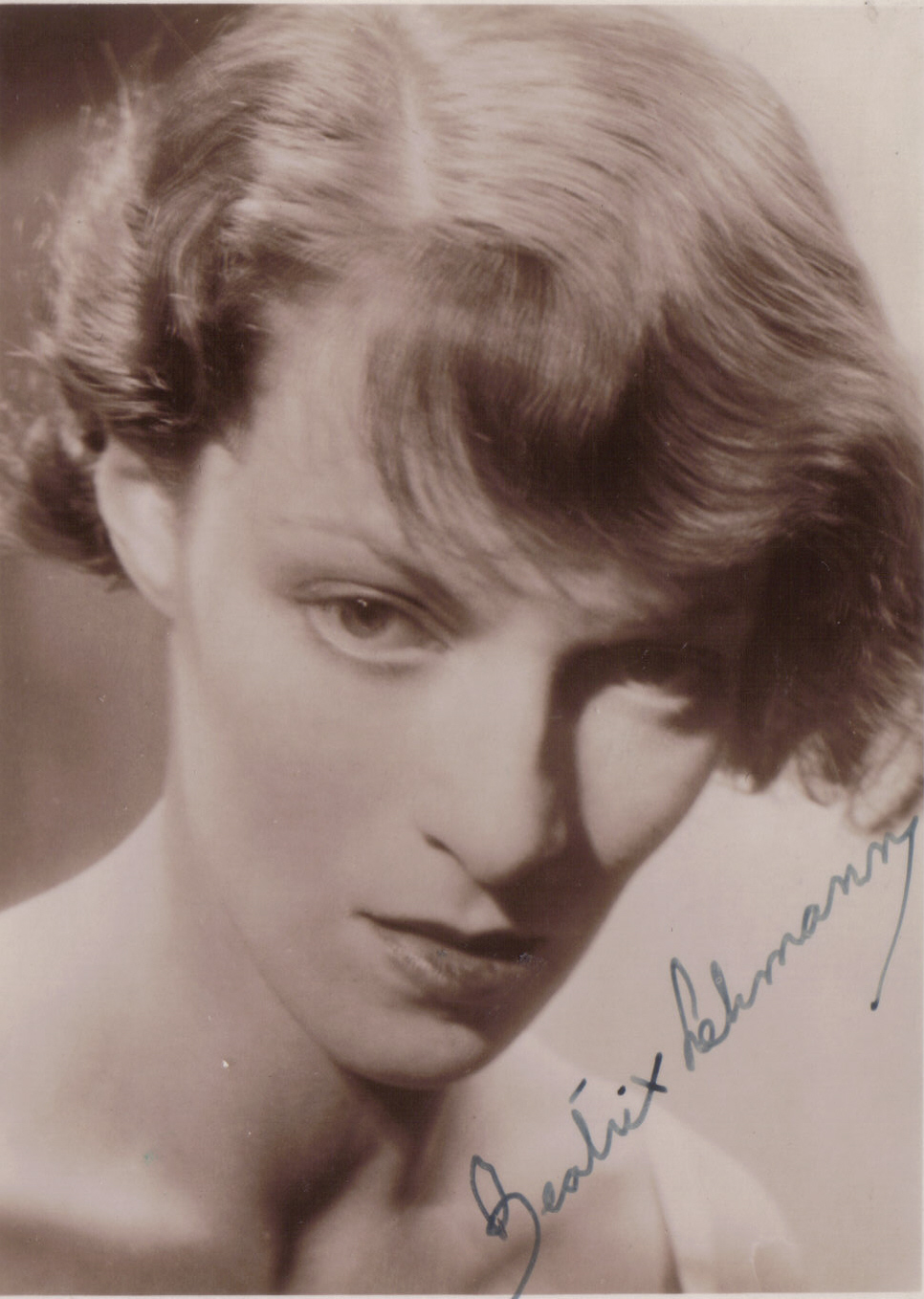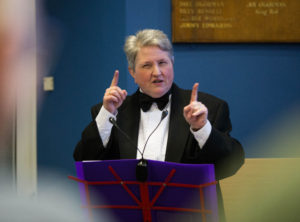 Rose shared stories, ephemera and pictures of these major stage stars and their creative cohort, including the legendary 'Tavistock Set', presided over by Clemence Dane at her flat a mere stone's throw from Equity's HQ and the Actor's Church, Covent Garden, where plaques commemorating many of the 'Set' can be seen.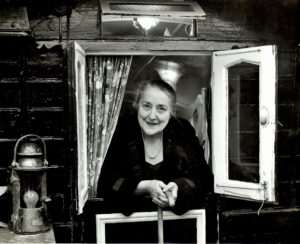 Sussex-based writer and performer Rose Collis was elected to the Equity national LGBT+ Equalities Committee in June 2017 and is best-known for her acclaimed plays and books featuring real-life LGBT personalities, including Trouser-Wearing Characters, Not Wanted on Voyage and Wanting The Moon, her one-woman play about Clemence Dane.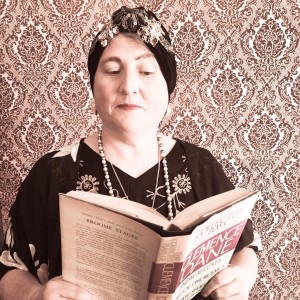 Player Kings and Queens, written and presented by Rose Collis, was held on Wednesday 28 February, 6.30pm, at Equity's head office, Guild House. The event was warmly greeted by a packed audience who turned out for this very special evening, despite near-blizzard weather conditions in London.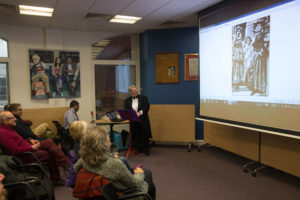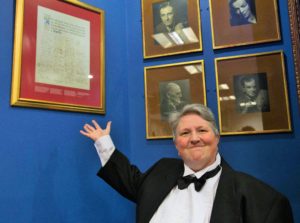 The photos of Mark Thomas captured the exuberant, warm and celebratory spirit of the event, and Equity's own Equalities Officer, Ian Manborde, filmed record of the evening can be seen here: