'THE TRIALS OF COL. BARKER': TWO TALKS BY ROSE COLLIS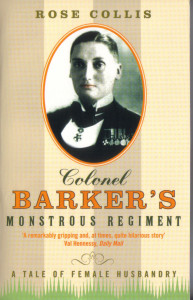 Writer and performer Rose Collis will be giving two talks about her book Colonel Barker's Monstrous Regiment and the new stage play she is writing, based on the book, supported by Arts Council England.
At these special events, she will be talking about the research and creative processes involved in producing both works, and shedding light on the extraordinary, complex story of someone who veered from tragedy to farce to fame to obscurity, but who always strove to remain 'a perfect gentleman'.
'The story of Col Victor Barker – aka Valerie Arkell-Smith – is one of identity: gender identity, hidden identities, class identity and the conflict between private and public identities', says Rose Collis.
Virago published Colonel Barker's Monstrous Regiment in 2001, and was greeted with enormous critical acclaim:
'Excellent… treads a careful line between sensation and sentiment.'            Daily Telegraph
 'Collis's unpretentious, ribald, chatty style carries this ripping yarn.'               Time Out
 'A fascinating tale…Collis has researched this book thoroughly, and she writes with a lively sense of humour.'                                                                        Times Literary Supplement
 'Rose Collis has delved meticulously…and produced a remarkably gripping and, at times, quite hilarious story.'                                               
Val Hennessy, Daily Mail, 'Critic's Choice'
 'Written with style and feeling…'        Financial Times
The events are:
Tuesday 28 February, 12.10pm, Free. Worthing Library, Richmond Rd, Worthing, BN11 1HD (fully accessible).
Sunday 5 March, 2pm. Jubilee Library, Conference Room 3, Jubilee St, Brighton BN1 1GE (fully accessible). Tickets £5, advance booking recommended: www.ticketsource.co.uk/event/165580
Both events will have Q&A sessions, and copies of Colonel Barker's Monstrous Regiment will be on sale.
The Trials of Colonel Barker will have its first rehearsed reading at the Purple Playhouse, 36 Montefiore Rd, Hove BN3 6EP (date tbc) in the second Hove Grown Festival of new writing taking place from March 24 to April 2.
---
V&A LUNCHTIME LECTURE BY ROSE COLLIS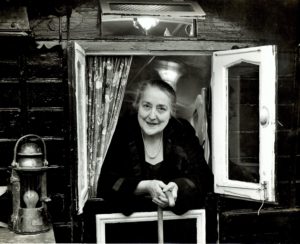 Clemence Dane is the 'invisible woman' of British 20th century culture: a prolific and popular writer and artist, described by her great friend Noel Coward as 'a wonderful unique mixture of artist, writer, games mistress, poet and egomaniac.'
Yet her name and achievements are almost forgotten today: she was the first British woman screenwriter ever to win an Oscar, the inspiration for eccentric medium 'Madame Arcati' in Coward's Blithe Spirit and a highly-regarded scriptwriter in Hollywood.
Join acclaimed writer and performer Rose Collis as she talks about the life and work of this extraordinary woman, the subject of her new Arts Council-funded one-woman play, Wanting the Moon.
Wednesday 1st February, 13:00-13:45, in the Museum's Lydia & Manfred Gorvy Lecture Theatre, . Part of the Museum's Lunchtime Lecture series. Lectures are free and no booking is required.
V&A, Cromwell Road, London, SW7 2RL
http://www.vam.ac.uk/blog/out-in-the-museum/clemence-dane-the-invisible-woman-1st-february-2017
---
Gladstone Library Hearth Festival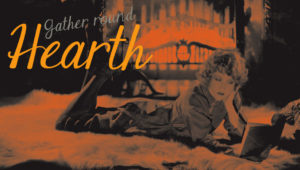 Pull up a chair, gather around the hearth and indulge in a weekend of stimulating and entertaining conversation at our two-day micro-festival.
Saturday, 29th October 
4pm – 5pm: Rose Collis – And Her Trouser-Wearing Characters
From women who wore the pants, to the darkest secrets of cities: internationally-acclaimed writer and performer Rose Collis's books and shows are like no-one else's. Join Rose for an hour of stories, vignettes and songs as she talks about – and performs – extracts from her plays about some of her favourite characters from 'alternative' history.
Tickets
Individual event tickets are priced at £12. Day tickets are priced at £32.50 which includes a lunch or dinner. Weekend tickets are priced at £55 including a meal on each day. All tickets include free entry to the panel discussion on Saturday evening with all four Hearth speakers during which they will reflect on reading and writing and guests are invited to put forward their most testing questions!
To book your tickets, please call 01244 532350 or email enquiries@gladlib.org.
---
Worthing Library is hosting a talk about the eccentric Clemence Dane  – the first Oscar-winning British female screenwriter who lived for many years in a field near Midhurst.Clemence Dane (aka Winifred Ashton) is the 'invisible woman' of British 20th century culture: a prolific and popular writer and artist, she was the first British woman screenwriter ever to win an Oscar, the inspiration for eccentric medium Madame Arcati in Noel Coward's Blithe Spirit and a highly-regarded scriptwriter in Hollywood and Britain.For many years, she lived in two decorated caravans in a field near the Midhurst sandpits.
Rose Collis will be the speaker at this free, drop-in event which is part of Worthing Library's free lunchtime talk programme.
Dane is also the subject of Rose's new Arts Council-funded one-woman play, Wanting the Moon, which will have three preview performances at the Marlborough Theatre, Brighton, and Arundel Jailhouse in January 2016.
Lunchtime Talk – Wanting the Moon
Worthing Library
Tuesday 1 December 2015
12.10pm – 12.50pm
Worthing Library, Richmond Road, Worthing BN11 1HD
01903 704809
Worthing.library@westsussex.gov.uk
www.westsussex.gov.uk/libraries
Find us on Facebook at www.facebook.com/westsussexreads
---
Writing Places has a series of reading and writing events running at the end of October at Coleridge Cottage, run by Rose Collis, their Writer In Residence.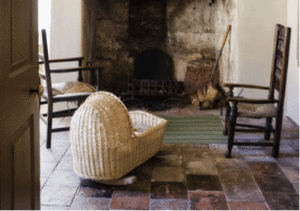 ---
Speaking Objects – free drop-in workshop
October 30th 2015, 2-4pm
Speaking Objects: Writer-in-Residence Rose Collis leads a creative writing workshop in which participants will be encouraged to unleash their imagination on some of the deceptively simple household and personal items and ephemera on display throughout Coleridge Cottage. What part did objects such as a humble fireplace, a hat, a laudanum bottle or a skillet play in inspiring major works of the Romantic movement? What was their history, and what can they tell us? You decide!
---
Domestic Dramas – free drop-in activity
November 1st 2015 2-4pm
Domestic Dramas: Rose Collis, Writer-in-Residence, is your host for readings of her specially-devised dramatisations about some of the domestic and personal tensions involving Samuel and Sara Coleridge, and William and Dorothy Wordsworth, adapted from journals, letters and texts by the prolific writer, May Byron.
---
Twilight Tales at Coleridge Cottage for Halloween
October 31st 2015 6.30pm to 9.30pm
£5 entry
Twilight Tales: Gather around Coleridge's fireplace by candlelight with Rose Collis, Writer-in-Residence, and other readers to enjoy extracts from Gothic works directly influenced by the Romantic writers, including Frankenstein by Mary Shelley and The Vampyre by John Polidori, plus some of Coleridge's own darker moments.
---
Booking via Coleridge Cottage on 01278 732662
---
A BUSY START TO 2014!
In February, Rose Collis was performer/compere at the University of Birmingham's LGBT History Month Launch Extravaganza – an evening of celebration, music and laughter featuring the Isis String Quartet, performances from Baron Sternlook's Big Naughty Gay Improvised Musical, The Vagina Monologues, Le Cabaret Du Chat Électrique II and Victoria Perks (VixVox) of Fuzzbox fame.
Also for LGBT History Month, Rainbow Hamlets — with the support of LB Tower Hamlets — presented Trouser-Wearing Characters.
Since making its world premiere at the Brighton Fringe Festival 2012, the show has appeared at festivals and venues throughout the UK, from Manchester to Margate, Worthing to Wigtown. Early in 2013, it had a hugely successful five-week tour of New Zealand and Australia, appearing at Auckland Fringe, NZWellington Fringe, Sydney Mardi Gras and Adelaide Fringe — the second biggest arts festival in the world.
The show garnered yet another a five-star rave review – this time, from Planet London, who said:
'Drawing the audience in instantly with skilled story telling, cheeky songs, gender exploration and a comparison of attitudes of people then and now (striking similarities will startle), Rose weaves secrets, tidbits of biographical information & audience banter. Rose brings gems and nuggets of biographical details compellingly recounted through humour, song and wit.'
Then it was on to LGBT HISTORY IN WORTHING AND ADUR: AN ILLUSTRATED TALK at Worthing Library on February 13.
And then, to round the month off, it was POLARI AT THE SOUTHBANK on February 28.
Headlined by VG Lee, and also featuring Colin Bell, Jonathan Broughton and Musa Okwonga, this was attended by the event's biggest-ever audience.
As blogger Eve Muswell reported: 'Alternative historian Rose Collis took the stage to rapturous applause – she's clearly well-known on the circuit. A total change of tone here with her mini-lecture on the  connections between Brighton and Death. Sounds bizarre, I know, but it was quite interesting. Then Rose whipped out her banjolele and delighted the audience (who were not shy to join in!) with her rendition of 'The Boys in the Back Room", originally made famous by the great Marlene Dietrich, taking us into the interval.'
Colin Bell also praised 'the ebullient but hard-hitting Rose Collis.'
On March 6, Rose performed at London L&G Switchboard's star-studded 40th Anniversary Gala at the Waldorf Hilton, on a bill that included Lucy Spraggan, The Feeling's frontman Dan Gillespie Sells and Beverley Knight.
Then came the truly memorable 'End Of' event on April 29, at The Hove Centre. The brainchild of Julie Burchill, the event was created with the express purpose of raising funds for RISE – Brighton & Hove's domestic abuse charity. The line-up included Alison Moyet, Caitlin Moran, Suzanne Moore, Jackie Clune, Ann Mitchell, Tracey Thorn, Julie Graham and Linda Lewis. By request, Rose performed a dramatic and moving rendition of 'Surabaya Johnny', and was overwhelmed by the post-show acclaim she received, including Ann Mitchell's praise for her 'wonderful voice'.
The Argus reported: 'There's barely any need to point out that all the performers were female, just that they were all brilliant, and united for a very worthy cause.' Over £13,000 was raised for RISE.
After this busy few months, Rose is now working and collaborating to develop some exciting new theatre and history projects.
* ROSE COLLIS AWARDED GRANT
FROM PEGGY RAMSAY FOUNDATION *
In May, Rose Collis was proud and honoured to have become the recipient of a grant from The Peggy Ramsay Foundation, towards the writing of her new play, A Fine 'Romance'. Her thanks and gratitude for their support of her work go to the Foundation's esteemed Trustees: Laurence Harbottle, Neil Adleman, Simon Callow CBE, Michael Codron CBE, Sir David Hare, Tamara Harvey, Rupert Rhymes OBE, John Tydeman OBE and Dame Harriet Walter.